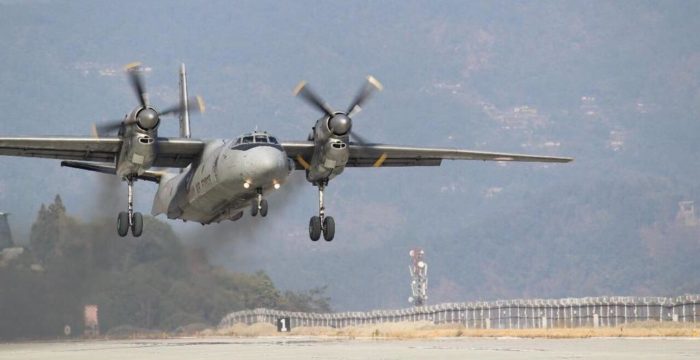 New Delhi: Indian Air Force (IAF) on Saturday a reward of Rs 5 lakh for information on missing transport aircraft AN-32.
The decision came after no fruitful outcome of search and rescue operations carried on for six days.
In is pertinent to mention here that the bad weather, dense forest and rains hamper the search mission of the IAF.
"While the search for the missing aircraft is on, Eastern Air Command AOC-in-C Air Marshal RD Mathur has announced a cash award of Rs 5 Lakhs for the person(s) or group who provide credible information leading to finding of the aircraft," Shillong-based Defence PRO Wing Commander Ratnakar Singh said.
The IAF has also provided the contact numbers Landline: 0378-3222164.
Mobile: 9436499477 / 9402077267 / 9402132477.
IAF is using all it's assets and taking help of the Army, Arunachal Pradesh civil authorities and other national agencies  to locate the missing aircraft, the PRO added.
Meanwhile, Siang district administration of Arunachal Pradesh has also announced Rs 50,000 award for the same.