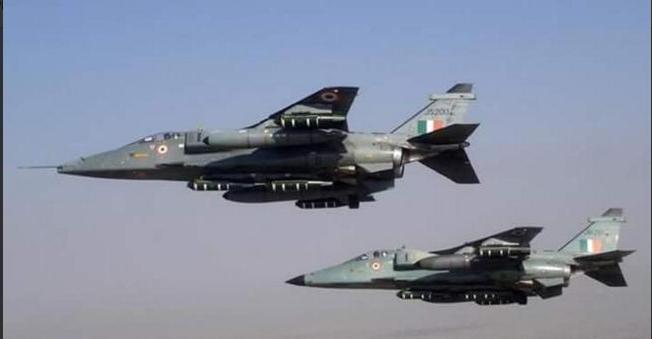 Ambala: An Indian Air Force Jaguar aircraft suffered a suspected bird-hit on Thursday after take off from Air Force Station Ambala for a training mission around 0745 hours.
It was the third accident in this month of the twin-engine, single seater deep  penetration strike aircraft of Anglo-French origin. With a maximum  speed of 1350 km /hr (Mach 1.3), the aircraft has two 30mm guns and can carry two  R-350 Magic CCMs (overwing) along with 4,750 kg of external stores.
The  IAF has a fleet of around 100 Jaguars, which are deep penetration  strike aircraft, imported from Europe in the late 1970s and have a long range  strike capability.
North Block said the aircraft, immediately after takeoff, had an engine failure due to the suspected bird hit.
Assessing the situation correctly, the pilot jettisoned external stores as per the standard operating procedures.
The prompt and correct actions by the pilot enabled him to recover the crippled aircraft on single engine and carry out a safe landing at Air Force Station, Ambala.
A court of inquiry has been ordered.
An IAF Jaguar aircraft on a routine training mission from Jamnagar crashed on June 5 in Gujarat's Kutch.
The pilot, Air Commodore Sanjay Chauhan, lost his life in the crash. The accident took place in Bareja village near Mundra in Kutch.
On June 8, another IAF Jaguar aircraft developed a technical snag before landing at the Jamnagar airbase in Gujarat .
The aircraft was on a routine training mission. The pilot ejected to safety.
In January, a Jaguar had crashed in Kushinagar in Uttar Pradesh, after developing technical problems during a routine mission from Gorakhpur.
The pilot, Wing Commander Rohit Katoch managed to eject safely from the plane. (UNI)