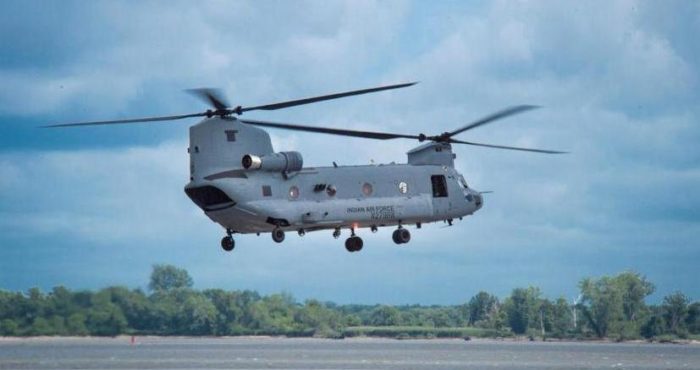 Amidst escalated tension between India and Pakistan post Balakot airstrike, the Indian Air Force (IAF) will induct heavy lift four Chinook helicopters at Chandigarh air base on March 25.
The helicopters will be used in  transporting troops, artillery and other equipment to border areas.
An IAF spokesperson said that the induction ceremony of Chinook helicopters will take place on March 25 at Chandigarh. 
At present, the IAF has 15 Chinook helicopters on order. 
It will join IAF's 126 Helicopter Flight unit that operates the last batch of Russian made Mi-26 choppers, which would be phased out soon.
India had inked a deal worth three billion dollars for the purchase of 15 Chinook and 22 Apache attack helicopters.
The other Chinook helicopters are likely to be delivered by March 2020 and the Apache attack helicopters will be inducted into IAF's fleet by end of this year keeping in mind the two front threats of China and Pakistan.