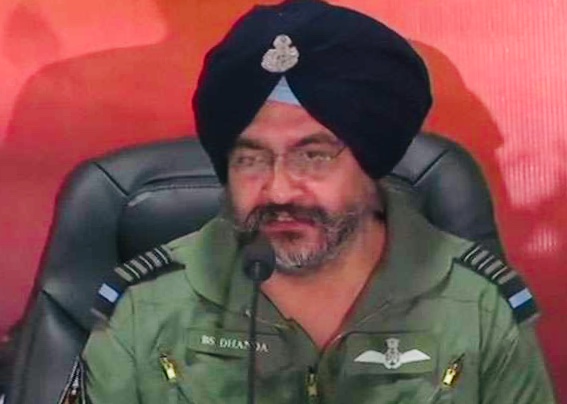 Gwalior: Indian Air Force (IAF) Chief ACM BS Dhanoa on Monday said Pakistan Air Force did not come into Indian airspace after Balakot operation.
IAF's objective was to strike in Balakot and  "We achieved it," said the IAF Chief.
He said, "Pakistan have never entered our Airspace and we closed our Airspace on 27th of February for a few hours and if Pakistan closed their Airspace then its their problem, adding that Since our economy is vibrant and air traffic is a very important part and you have noticed that Air Force has never stopped our Civil air traffic.
He Further added that none of them let me tell you, crossed the Line of Control.
"Our Objective was to strike in Balakot and we achieved it. There (Pakistan) objective was to strike the Army areas and they could not do. Our military achieved what they wanted to but theirs did not," BS Dhanoa said.