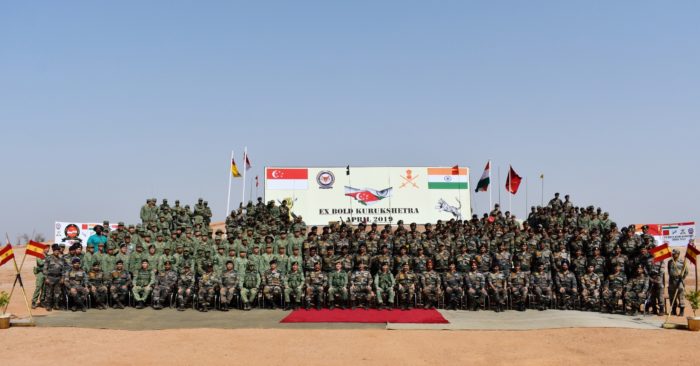 The 12th edition of joint military exercise between India and Singapore, "Bold Kurukshetra 2019" culminated on Thursday after an impressive closing ceremony held at Babina Military Station in Jhansi of Uttar Pradesh.
The four day long joint training focused on developing interoperability and conduct of joint tactical operations in mechanized warfare. The troops learnt about each other's organizations and best practices being followed in combat, an Indian Army spokesperson said.
Reviewing officers addressed the contingents and congratulated the participating nations for successful termination of the exercise.
The exercise was a grand success and taught valuable lessons to troops of both the participating nations.
The joint exercise has been conducted to develop military technology, enhance the maritime security and bolster the nations' fight against terrorism.
In November 2018, India and Singapore renewed a bilateral agreement to strengthen the defence ties between SAF and Indian Military.
The agreement stated that Singapore troops will continue to train and conduct exercises in India.