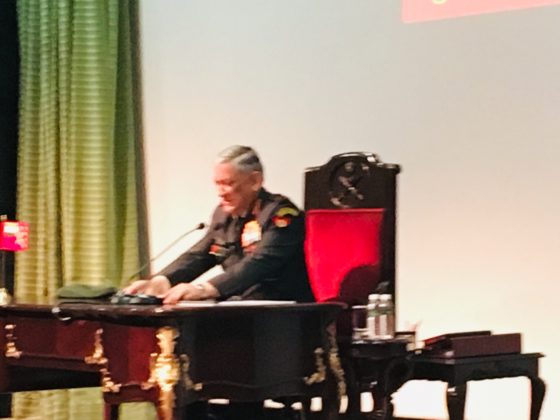 Accepting that the Indian Army is conservative, Army Chief Gen Bipin Rawat on Thursday said that he will not allow adultery and LGBT to perpetuate in the forces.
Addressing the mediapersons ahead of Army Day on January 15, Gen Rawat said, "The Army is conservative. We haven't modernized and neither have westernized…. Why didn't we have this in Army Act? It was not thought of. In the Army we never thought this can happen. So we didn't have this Act. Anything that was thought of was put in the Army Act."
He also added, "This was something was unheard of when the Army Act was made. We never thought that this going to happen in the Army because we never allowed. So it was not put in the act."
In September last year, the Supreme Court stroke down Indian Penal Code section 377 decriminalizing homosexuality and adultery.
On LGBT (Lesbian, Gay, Bisexual, Transgender), he said, "In the Army it is not acceptable. We are still dealing with them under various sections of the Army Act."
Further, the chief said, "We are certainly not above the country's law. The Supreme Court has said something. We will have to see and how we take a call. Let's see."
Laws governing the three arms of the Indian military bar homosexuality — although not explicitly — and rule it a punishable offence.
The Army Act, 1950's Section 45 states that the "unbecoming conduct" of officers without detailing it.
Section 46 (a) says any person guilty of any disgraceful conduct of a "cruel, indecent or unnatural kind" will, on conviction by court-martial, face up to seven years in jail.