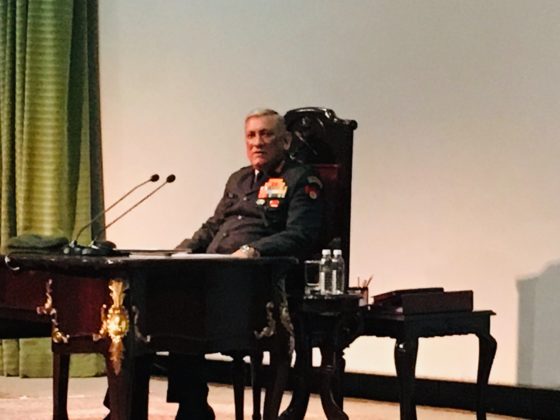 Assuring the nation of no worries at the borders, Army Chief Gen Bipin Rawat on Thursday said that the situation on the Northern and Western fronts are well managed and there should be no cause of concern.
"As far as situation around borders are concerned. Let me tell you, we have managed the situation well, both on our western and northern fronts. There should be no cause of concern,"
Gen Rawat said while addressing the  annual press conference here.
On internal security situation in Jammu and Kashmir and Northeastern States, the Army Chief said, "As far as internal security is concerned, we are gradually moving forward to bring it under better control. I am not saying that the situation in J&K is completely under control. But it needs to be brought under better control."
Favouring both hard and soft power approaches as the need of the hour, the Army chief added: "Both hard and soft power approaches need to be adopted. But we offered to terrorists to come over ground;  ultimately who is getting affected by violence? The people of Kashmir themselves by the violence perpetrated by their own people."
On current situation in the valley, he added, "We are only facilitators of peace. We are there to ensure that peace returns in the valley."
"With that narrative we have succeeded to a large extent in North east. A large number of groups has decided to negotiate on our terms. And we are moving forward in ensuring better peace in the State," said Gen Rawat.
In a written reply to Lok Sabha, the Ministry of Home Affairs (MHA) had recently said that around 300 terrorists were active in Jammu and Kashmir and were getting help from locals.
The MHA said there have been 1,213 incidents of terrorism in Jammu & Kashmir since 2014 till December 21, 2018. It said 183 civilians lost their lives and 838 terrorists were neutralized during this time.