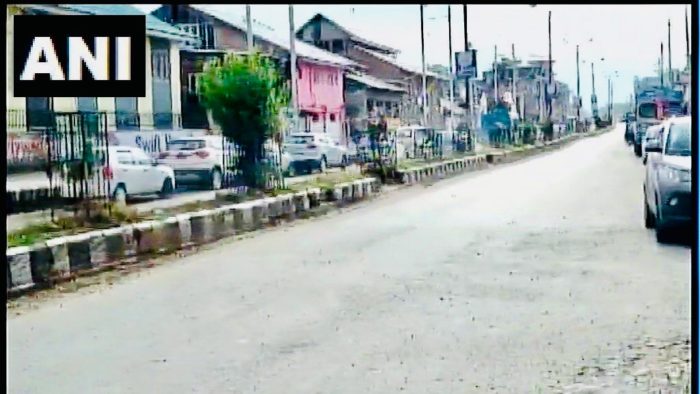 Srinagar, (UNI) Five Central Reserve Police Force (CRPF) personnel were martyred and five others, including three CRPF personnel, a police officer and a woman, were injured and a foreign militant was gunned down in Anantnag on Wednesday afternoon.
Meanwhile, mobile internet service has been suspended in Anantnag district as precautionary measure, to prevent rumours.
Former Chief Minister and Vice President of National Conference (NC) Omar Abdullah in a tweet said "Very sorry to hear about the attack on the CRPF personnel in Anantnag today. I unreservedly condemn this attack & pray for the souls of the departed. May the injured make a speedy & complete recovery."
Official sources said that a group of militants in broad daylight, attacked a joint patrolling party of CRPF and police at busy K P Road in Anantnag this afternoon.
Six CRPF, a Station House Officer (SHO) of local police station and a woman were injured in the attack, who were rushed to the District Hospital, Anantnag. However, three CRPF personnel succumbed, they said, adding that two more personnel also died later.
The other injured were rushed to Srinagar for specialised treatment. The condition of SHO Arshid Ahmad was stated to be critical.
They said immediately after the attack, the entire area was sealed, after additional security forces were rushed from nearby camps and police station.
A militant believed to be a foreigner, was also killed in the retaliatory fire, they said, adding that a massive search operation was going on, when the reports last came in.
Life came to halt immediately after the attack. Shopkeepers left their shops, while pedestrians rushed for safety.
The annual  pilgrimage to the holy Amarnath yatra cave shrine, commencing July 1, also passes through the Anantnag district.