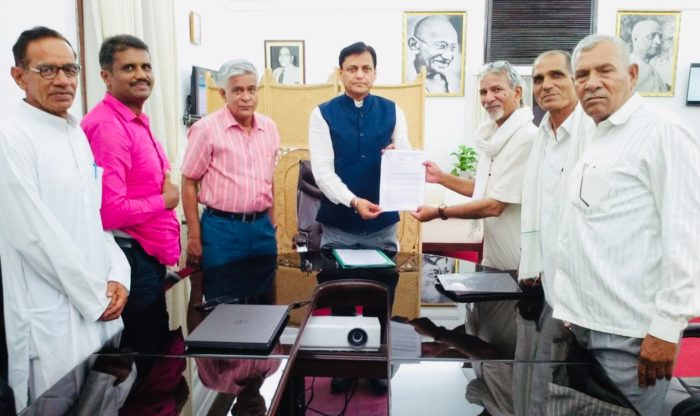 New Delhi: A delegation of Confederation of Ex-Paramilitary Forces Welfare Association (COEMPFWA) met Ministers of State for Home Affairs G Kishan Reddy and Nityanand Rai here and submitted a memorandum demanding restoration of pension scheme and 50 per cent GST rebate on Central Police Canteen among others.
Led by COEMPFWA General Secretary Ranbir Singh, the team eleborated about the para forces working in extreme condition across the country. They said over 15,000 kms border area is being guarded by the BSF, ITBP and SSB jawans for 24/7.  Jawans are being killed in Left Wing Extremism areas and Jammu and Kashmir, they added.
After the deliberation, Mr Singh said, "We had a fruitful meeting with them. They heard us very patiently and assured that any discrepancies will be sorted out. The ministers also told us that the matters will be taken up to Home Minister Amit Shah and Prime Minister Narendra Modi."
However, Mr Rai has asked the delegation to meet him again after Parliament session in July.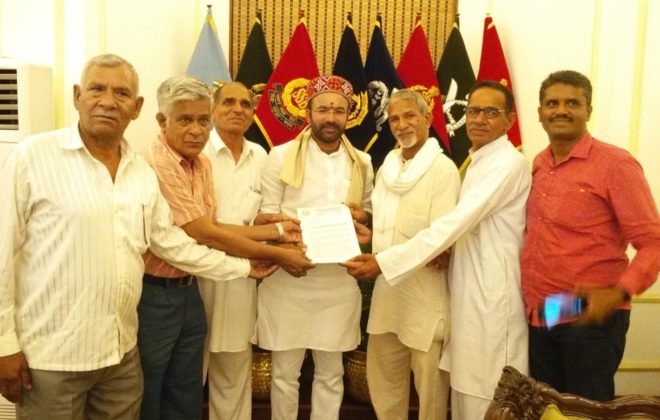 COEMPFWA Treasurer VS Kadam said, "There are 1,700 canteens running across the country, having less stock due to the goods selling in the CPC are of equal to market rates. In this regard, the then Home Minister Rajnath Singh had written a letter to then Finance Minister Arun Jaitley on June 29, 2017 to grant 50 per cent GST rebate on CPC products. But the matter is still pending with the finance ministry."
Recently, the government started ECHS mediclaim facility for Assam Rifle personnel on the line of Indian Army. The veterans have demanded for the same for all forces.
The delegation also raked up the issue of granting only 30 days earned leave for CISF personnel and demanded to implement 60 days earned leave policy for it as the same is being given to other forces.
The veterans also demanded for immediate implementation for OROP/Para MSP as per 7th Pay Commission recommendation.