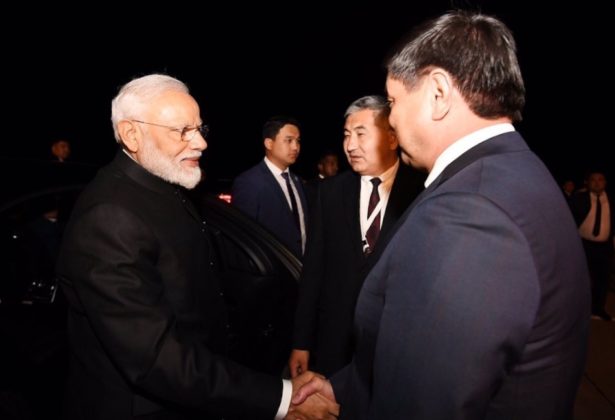 Bikshek: India and  Kyrgyzstan on Friday entered into a long term bilateral ties and declared each other as strategic partners.
"India and Kyrgyzstan are now strategic partners," MEA spokesman Raveesh Kumar announced.
"In a major outcome of the visit, both countries have decided to add strategic dimension to our ties to boost our relationship in defence and security, trade and investment, health, education and development cooperation, among other areas," he tweeted.
Prime Minister Modi held 'restricted meeting' Kyrgyz President Sooronbay Jeenbekov.
Mr Modi was here to attend the two-day SCO Summit.
Both the leaders discussed on stepping up "our bilateral engagement to the next level", MEA spokesman said.
Both sides also discussed exploring new areas of cooperation, he said. (UNI)