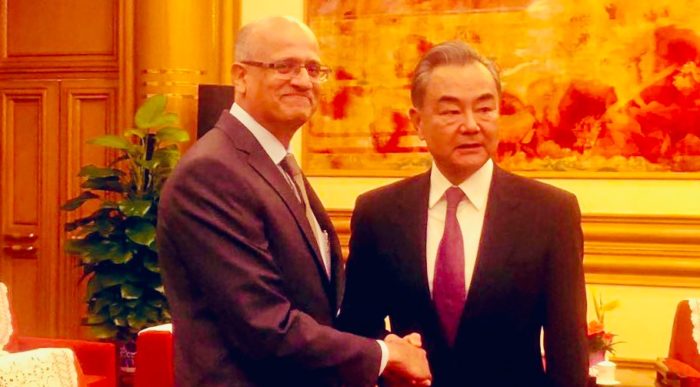 India on Monday shared all the evidences against Pakistan-based terrorist Masood Azhar with China and raised the issue of blacklisting him.
Foreign Secretary Vijay Gokhale is on a two-day China visit and met Chinese State Councillor Wang Yi and told him that Beijing needed to be "sensitive" to New Delhi's concerns.
In a response to media query on discussions with China on the 1267 Listing of JeM Leader Masood Azhar during Foreign Secretary's recent visit to Beijing, Ministry of External Affairs spokesperson Raveesh Kumar said, "We have shared with China all evidences of terrorist activities of Jaish-e-Mohammad and its leader Masood Azhar. It is now for the 1267 Sanctions Committee and other authorized bodies of the U.N. to take a decision on the listing of Masood Azhar."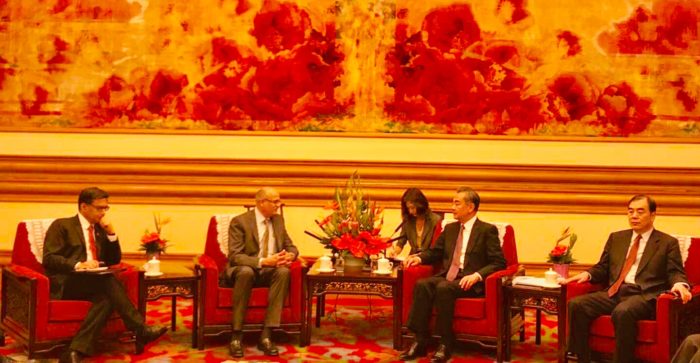 "India will continue to pursue all available avenues to ensure that terrorist leaders who are involved in heinous attacks on our citizens are brought to justice," Mr Kumar added.
In the past, China has repeatedly blocked all such resolutions by India, the US, Britain and France by placing a "technical hold" on them at the UN 1267 sanctions committee.
Just after the Pulwama attack, China put a technical hold on declaring Azhar as a global terrorist.