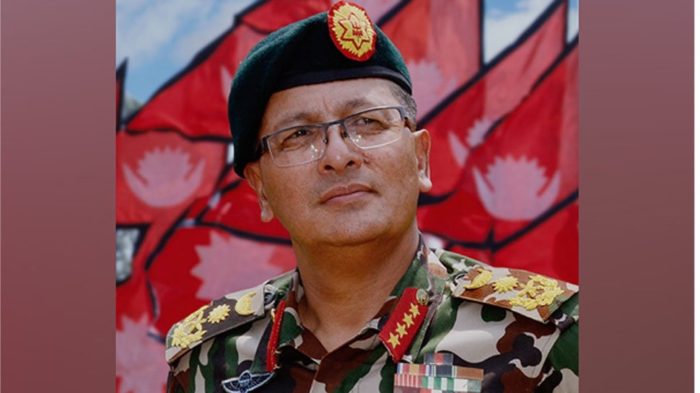 Aiming to further enhance military ties between armies of both the nations,  Nepalese Army Chief Gen Purna Chandra Thapa will be arriving here on Saturday.
It will be his first bilateral visit after taking over the command of Nepal Army.
His visit will conclude on January 15.
Based on an age old tradition existing between the armies of both countries, the Nepal Army Chief is being conferred with the Honorary Rank of 'General of Indian Army' by the President on January 12 at Rashtrapati Bhawan, an Indian Army spokesperson said.
During the visit, he will interact with senior Indian Army hierarchy and shall be visiting formations based at Jaipur and Lucknow.
The visit symbolizes the deep-rooted military to military ties and shall be a platform to further strengthen the defence cooperation between the two armies.