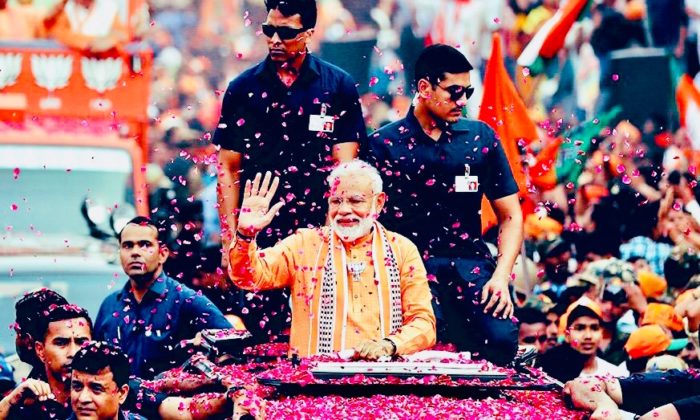 New Delhi, (UNI) As leaders began arriving in Kyrgyzstan, there was no thaw in the frosty India-Pakistan ties ahead of the upcoming summit of the Shanghai Cooperation Organisation of which both the nations are full-fledged members.
The Ministry of External Affairs announced that Prime Minister Narendra Modi will not overfly Pakistani airspace when he travels to Bishkek for the Summit commencing on Thursday.
On Wednesday, New Delhi toughened its stand against Pakistan.
"A decision has been taken that the VVIP aircraft (of Modi) will fly via Oman, Iran and Central Asian countries on the way to Bishkek," MEA spokesman Raveesh Kumar said here in reply to a question on Wednesday.
Ties between the two nations had nosedived after the Pulwama fidayeen attack on February 14which had left 40 central security personnel dead.
No give and take
New Delhi's statement was seen as the Modi government's deliberate move not to be seen taking any 'favour' from its western neighbour.
Mr Kumar said the Government of India had 'explored' two options for the route to be taken by the VVIP aircraft to Bishkek and hence a decision has been taken.
The SCO summit will be held on June 13 and 14 in Kyrgyzstan capital Bishkek.
Earlier reports suggested that Pakistan has approved "in principle" to allow Prime Minister Modi's aircraft fly over its airspace to Bishkek to attend the deliberations of the Eurasian alliance.
On June 10, Monday, answering a specific question whether the government of India had asked for 'permission' from Pakistan to use its airspace, Secretary (West) in the Ministry of External Affairs Gitesh Sarma had said: "I think it is difficult for me to get into aspects related to Prime Minister's flight routes, the technical aspects, these are dealt differently. There are other items security and other kind of dimensions that are processed very differently.
"So…..we would not be the right people to be answering this question," he said.
During the briefing, both Mr Sarma and MEA spokesman Mr Kumar had also maintained that there was no confirmation whether PM Modi will have any bilateral with his Pakistani counterpart Imran Khan.
However, bilateral meetings with Chinese counterpart President Xi Jinping and Russian leader Vladimir Putin have been confirmed.