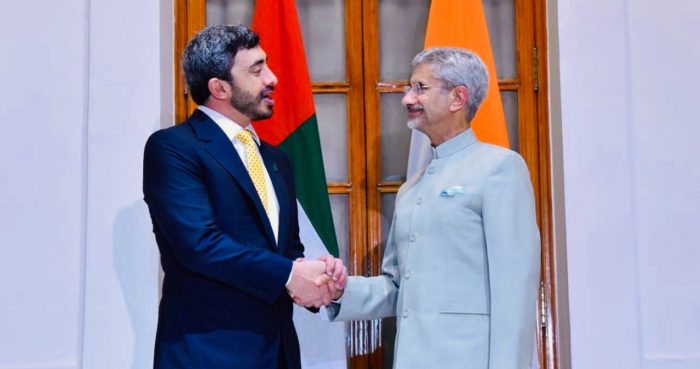 New Delhi: The visiting Minister of Foreign Affairs and International Cooperation of the United Arab Emirates Sheikh Abdullah Bin Zayed Al Nahyan met External Affairs Minister Dr S Jaishankar here on Monday.
Both the two leaders discussed bilateral issues related to trade and investment, defence and security, energy security, counter-terrorism and people to people contacts, MEA spokesman Raveesh Kumar said.
They shared perspectives on the regional situation, he said.
"Happy to welcome a close friend, Foreign Minister of UAE, His Highness Sheikh Abdullah Bin Zayed Al Nahyan", Dr Jaishankar tweeted.
In a tweet MEA spokesman said: "In recent years, our (India and the UAE) age-old relationship have been nurtured to take it to a higher trajectory on the foundation of frequent high-level exchanges". (UNI)