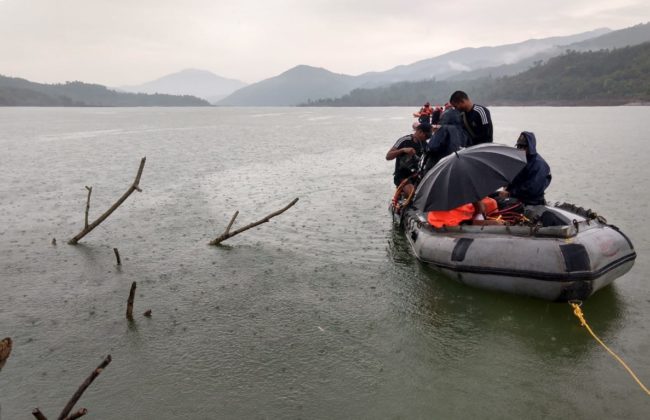 Naval Diving team located and recovered remaining two siblings of the three members of a family reported missing at Mapithel Dam Reservoir near Imphal.
The team recovered bodies of late S Romen aged 21 yrs and late Ms N Rani aged 19 yrs today, 03 May 19 while body of elder sibling, late Mr S Rajiv aged 35 yrs was recovered yesterday and handed over to the district officials.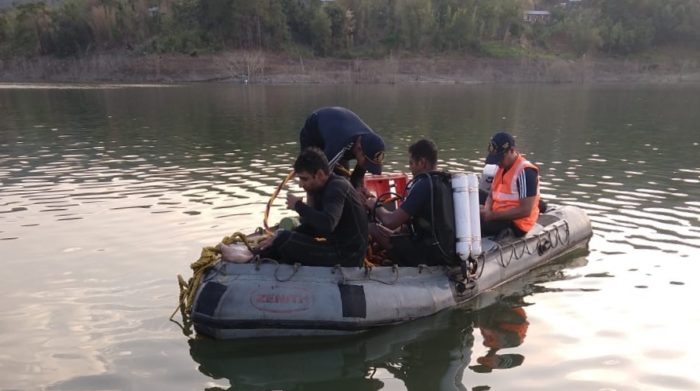 The efforts of the naval team in locating and recovering the missing personnel in a short span of time was very much appreciated  by the state authorities and the Chief of Minister of Manipur is expected to interact with the Diving Team on Saturday morning.
Later, the team will be airlifted by