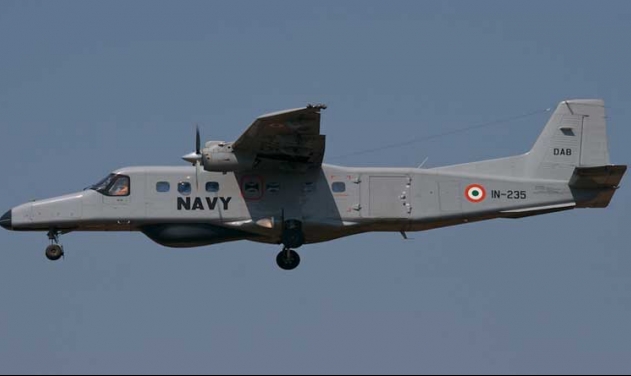 Giving a boost to Prime Minister Narendra Modi's vision of "Act East Policy", Indian Navy Chief Admiral Sunil Lanba will commission INS Kohassa at North Andaman's Shibpur village on January 24.
INS Kohassa was established as Indian Naval Air Station (INAS) Shibpur in 2001 as a Forward Operating Air Base (FOAB) for enhanced surveillance in North Andaman Islands.
"The facility will be commissioned by the Chief of Naval Staff. In the initial days, only Dornier and Choppers will operate from this base. With times, it will be further extended," Indian Navy spokesperson Capt DK Sharma said.
This would be the fourth naval bases under Andaman and Nicobar Command after INS Kardip, INS Utkrosh and INS Baaz.
Its location will make strategically important for India as it is near to Straits of Malacca from where every year around 70,000 ships pass through.
The Act East Policy which was christened from Look East Policy in 2014 aims at further strengthening the strategic partnership with Southeast Asian nations including Indonesia, Malaysia, Thailand, Philippines, Singapore, Vietnam among others, besides keeping deeper economic cooperation with them.
In order to engage with Southeast Asia, India started Look East Policy in 1992 for deeper economic cooperation with ASEAN nations. The region like Northeastern part of the country received much importance than the Andaman and Nicobar Islands region.
Now, the government is focusing in this region as part of its Act East Policy and the reason the nod was given for expansion of INAS Shibpur. It is also pertinent to note here, New Delhi has been advocating for the rule-based order in South China Sea and freedom of navigation in Indian Ocean.
The Islands are located in the Bay of Bengal which is 1190 kms away from mainland India in the southeastern direction.