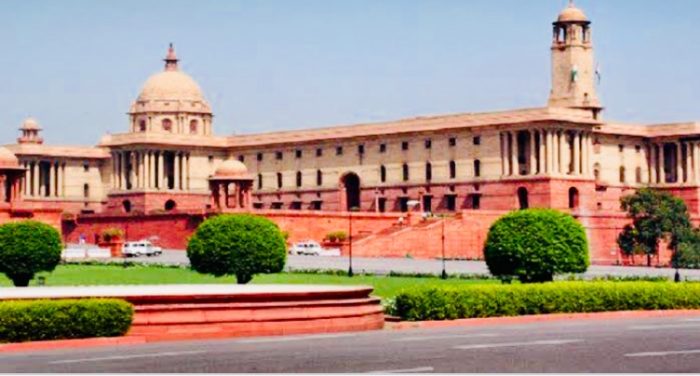 New Delhi, (UNI): The Centre and the Jammu and Kashmir Government will focus on improving governance, crackdown on corruption, nepotism, favouritism, striking against backdoor non-transparent employment, a Home Ministry source said here on Monday.
The clamping down on terror financing, money laundering trails, ensuring compliance with directives of Reserve bank of India are now priorities of the Government to make the state corruption free, the source added.
Recently, some of steps have been initiated against Zahoor Watali and many others for financing terror, including attaching of various properties of terror financiers in Gurgaon and Jammu and Kashmir starting of trial against Yasin Mallik for killing four Air Force Personnel.
Action against the J&K Bank chairman was one more step in this direction to bring the high and mighty corrupt people before law.
Due to continuous persistence of Home Ministry the Anti Corruption Bureau was established in the state just a few months ago. The new ACB Chief was appointed two months back.
The ACB is probing many allegations of corruption and nepotism against former J&K Bank Chairman Parvej Ahmad, dubious credentials of another Chairman of J&K Bank Parwez Nengroo and his meteoric rise from a Charted Accountant to Chairman in a short span of 15 years, despite his shady reputation and was allegedly involved in corrupt practices, a senior government functionary said on condition of anonymity. 
He also favoured his relatives in getting the prime posting and his daughter in law Shazia Ambreen was appointed as a probationary officer in J&K Bank who is currently heading Hazratbal branch. 
The State ACB is now also  probing as to how Parvez Ahmad Nengroo's date of birth,  violation of procedure in extending loans to individuals but paid only 30 percent of the sanctioned amount,  ignoring recruitment policy  while appointing directly as manager through back door.
He is also accused of granting loans worth hundreds of crore of rupees was a brazen violation of Standard Operative Procedures or guidelines to select recommendees of Imran Ansari and Sajad Lone.
Over drafts of hefty amounts were released to habitual defaulters of other banks. Many of such CC accounts turned NPA and one time settlements done with select defaulters against huge kickbacks.
The probe agency also scrutinizes the expense Rs 8 crore spent under CSR on beautification of Royal Spring Golf Course which is a rendezvous of elite and has no utility for common people and exorbitant rise in cost income ratio from 200 to 500 percent.