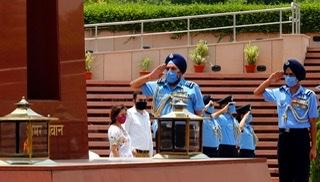 New Delhi: Air Marshal Harjit Singh Arora retired on Wednesday after an illustrious career spanning over 39 years.
Commissioned in the Flying Branch of the Indian Air Force on December 11, 1981, he took over as the post of vice chief on October 1, 2019. He will be succeeded by Air Mshl VR Chaudhari, AOC-in-C, Western Air Command.
Air Marshal Arora has had a rich experience of accident-free operational flying on modern and legacy fleets of IAF. He was presented a ceremonial Guard of Honour at Air HQ after which he paid tribute to the brave hearts at the National War Memorial.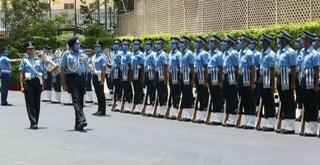 Air Marshal Chaudhari is taking over as vice chief when the IAF has been deployed for over a year in the eastern Ladakh region. An alumnus of the National Defence Academy, Air Marshal Chaudhari was commissioned into the fighter stream of the IAF on December 29, 1982.
In a distinguished career spanning nearly 38 years, Chaudhari has flown a wide variety of fighter and trainer aircraft in the inventory of IAF. He has a flying experience of more than 3,800 hours, including operational flying on MiG-21, MiG-23 MF, MiG 29 and Su-30 MKI fighter jets.
Air Marshal Chaudhari held numerous important positions. He was the commanding officer of a frontline fighter squadron and has also commanded a frontline fighter base.
---