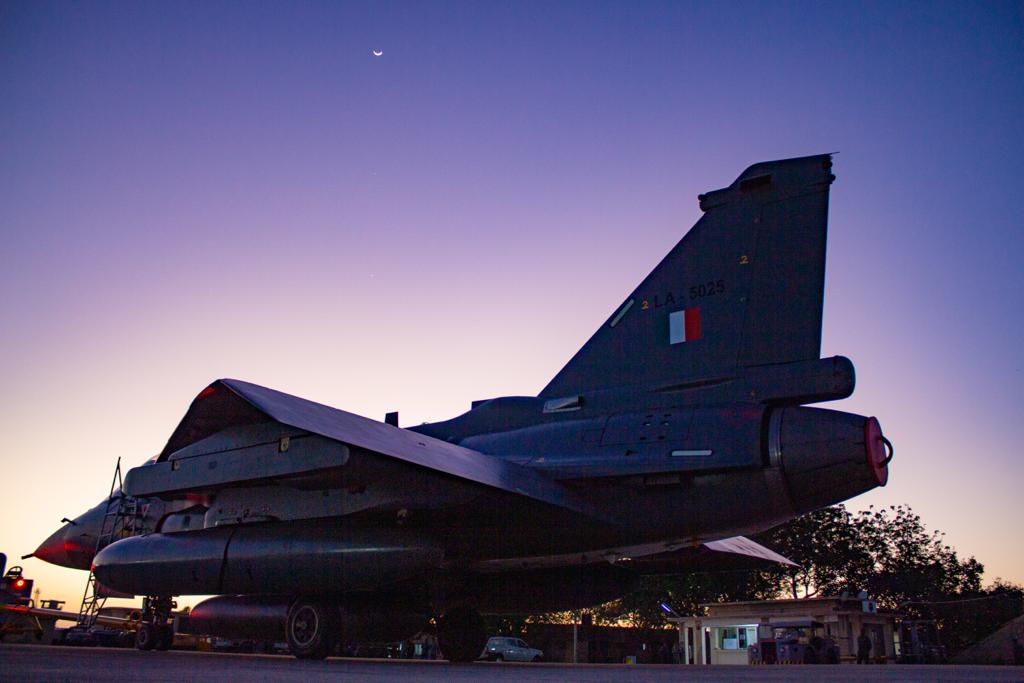 LCA Tejas New Delhi: In a first, Indian Air Force's indigenous jet light combat aircraft (LCA) Tejas will be participating in the exercise Desert Flag VIII at at Al Dahfra airbase of United Arab Emirates.
Five LCA Tejas, two C-17 Globemaster III transport aircraft along with 101 air warriors have arrived in the UAE

"This is the first occasion when the LCA Tejas shall participate in an international flying exercise outside India," Indian Air Force PRO Wing Commander Ashish Moghe said.

Exercise Desert Flag is a multilateral air exercise in which Air Forces from UAE, France, Kuwait, Australia, UK, Bahrain, Morocco, Spain, Republic of Korea, and USA would also be participating.

The exercise is scheduled from February 27 to March 17.

The aim of the exercise is to participate in diverse fighter engagements and learn from the best practices of various Air Forces.


---