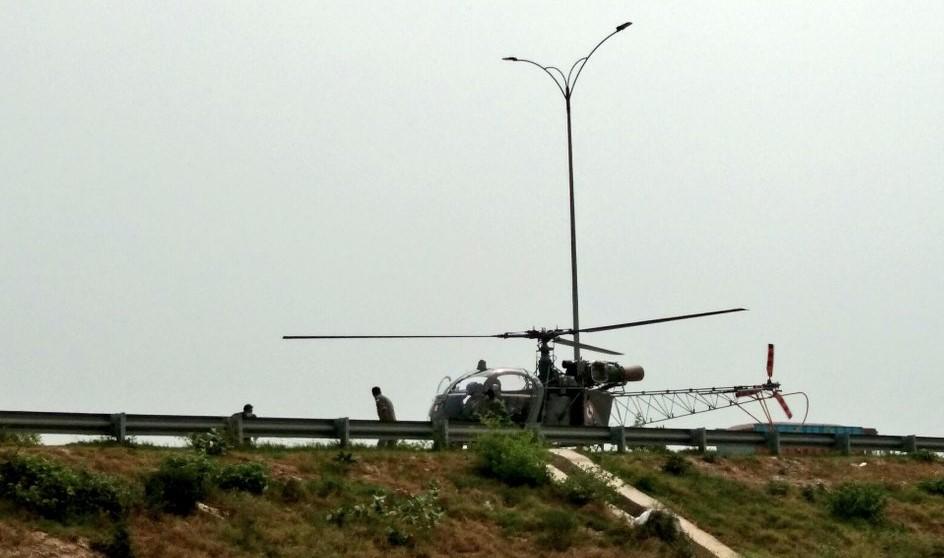 New Delhi: Indian Air Force's (IAF) Cheetah helicopter on Friday made an emergency landing in Sonepat district of Haryana while it was proceeding from Hindan air base to Halwara for a routine Air Force task.
"Approximately 14 NM out of Hindan, helicopter developed technical snag and carried out precautionary landing on Eastern Peripheral Expressway,"an IAF official said.
The pilots took a prompt and correct actions. "No damage to any property has been reported," he added.
Recovery helicopter was launched immediately from Hindan.
The helicopter was rectified and recovered back promptly and safely at Hindan, the official said.
In April too, the Cheetah chopper had made an emergency landing on the Eastern Peripheral Expressway in Uttar Pradesh's Baghpat while it was on its way for supplying COVID 19 test samples.
The Cheetah helicopter is a high performance helicopter designed for operation over a very wide range of weight, centre of gravity and altitude conditions.
The five seater Cheetah helicopter is versatile, multi role, multi purpose, highly maneuverable and rugged in construction.
It holds the world record in high altitude flying among all categories of Helicopters. The helicopter is powered by Artouste - III B turbo shaft engine.
The helicopter is suitable for commuting, observation, surveillance, logistics support, rescue operations and high altitude missions.
In January this year, a two-seater aircraft made an emergency landing on a busy stretch of Eastern Peripheral Express Highway in Ghaziabad.
---