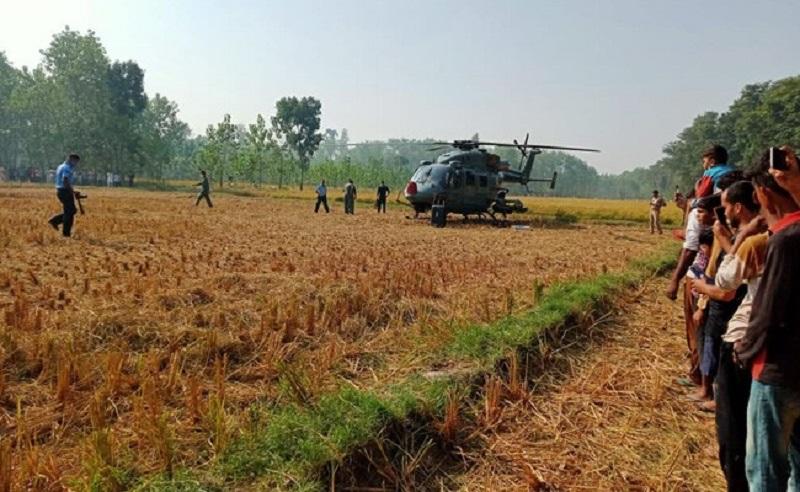 New Delhi: Indian Air Force's (IAF) helicopter Rudra made a precautionary landing in Uttar Pradesh's Saharanpur on Thursday.
IAF said that the Rudra helicopter made the landing as part of a routine training mission.
''The helicopter of the Indian Air Force on routine training sortie carried out a precautionary landing in the rural areas of Saharanpur district in Uttar Pradesh,'' an IAF Spokesman said.
A court of inquiry has been constituted to ascertain the reason.
---