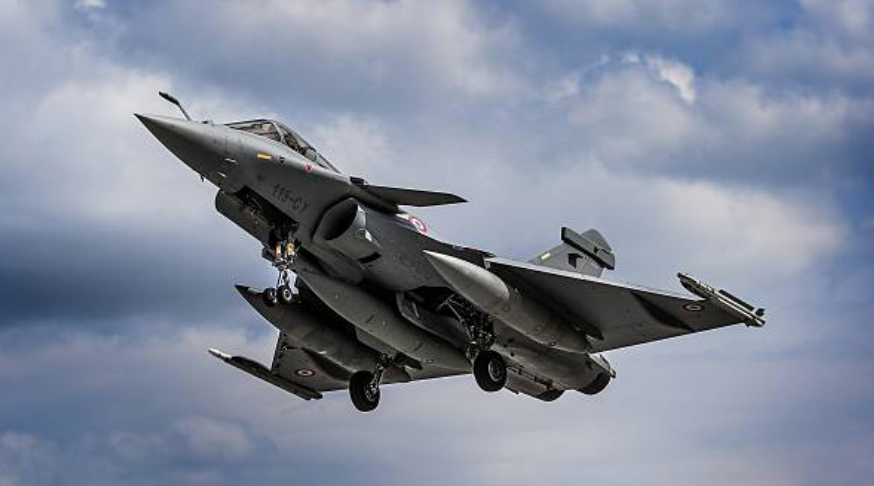 IAF's Rafale jets will take part in the "Desert Knight" air drill.
New Delhi: The Indian Air Force and the French Air and Space Force will be holding bilateral air exercise – "Desert Knight" – at Jodhpur Air Force station in Rajasthan from January 20, the IAF said on Monday. The five-day exercise aimed to provide operational exposure and share best practices towards enhancing combat capability.
"Both the forces will participate with fighter, transport, and tanker aircraft," the IAF said. The current exercise is in addition to the "Garuda" series.
#IndoFrenchEx
The bilateral Air Exercise, #DesertKnight21, between #IndianAirForce and French Air & Space Force will commence from 20 Jan 21. The Ex marks a important milestone between the two forces.

Today, French A-400M tactical aircraft arrived at Jodhpur.

Welcome to India! pic.twitter.com/WvVBSz4Aw8

— Indian Air Force (@IAF_MCC) January 19, 2021
Presently, the French forces are deployed in Asia as part of their "Skyros Deployment". They will transit through India.
The IAF's newly inducted Rafale fighter jets will also participate in the exercise. This is the first time the IAF's Rafale jets will participate with a foreign air force.
The French are participating with Rafale, Airbus A-330 multirole tanker transport, A-400M tactical transport aircraft and approximately 175 personnel. The IAF is participating with Mirage 2000, Su-30 MKI, Rafale, IL-78 flight refuelling aircraft and AWACS aircraft.
---