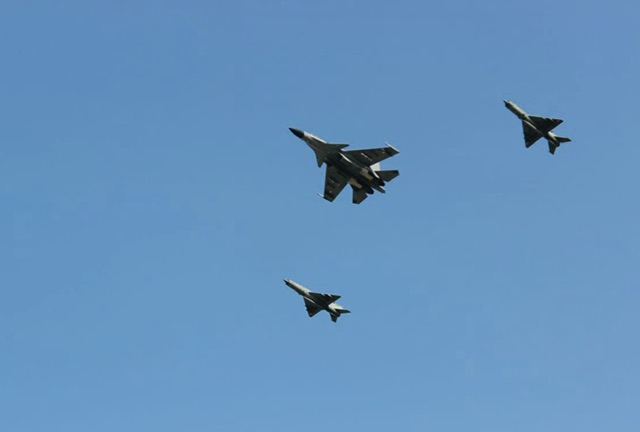 Jaipur: Indian Air Force (IAF) on Monday retired one of its three remaining squadrons of the Russian-origin MiG-21 Bison fighter aircraft. It flew in the skies of Uttarlai in Barmer district of Rajasthan.
The ageing fighters will gradually be replaced by the indigenous light combat aircraft (LCA) Mk-1A aircraft, being made by the state plane maker Hindustan Aeronautics Limited (HAL).
Flanked by two Sukhoi fighter jets, the MiG-21 Bison flew for the last time to mark the occasion.
During this ceremony, personnel from all the three services were present.
The MiG-21 Squadron has served the country for about six decades and has significantly contributed to the war effort during Indo-Pak conflicts.
The squadron known as "OORIALS" has been operating the MiG-21 since 1966 and is now being re-equipped with the Sukhoi-30 MKI aircraft.
"This change signifies the unwavering commitment of the Indian Air Force to modernise and protect the skies of the nation," Jaipur-based defence PRO Col Amitabh Sharma said.


---