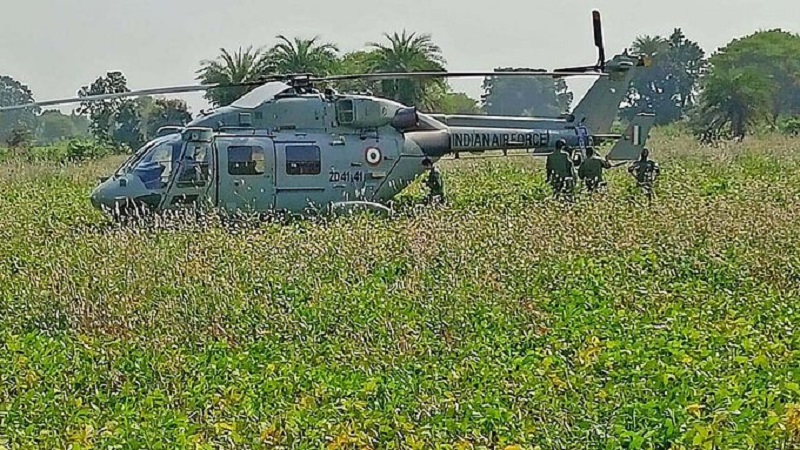 An IAF chopper makes emergency landing in Madhya Pradesh
Bhopal: An Indian Air Force helicopter had to make a "precautionary" landing near a dam in Bhopal district of Madhya Pradesh on Sunday when it was on a routine training mission.
The pilot and five crew members on board the helicopters are said to be safe. As per initial reports, the ALH Dhruv developed a technical glitch, leading to the emergency landing.
Earlier in the day, a police officer said the chopper of IAF's III HU unit made an "emergency" landing in a field near a lake in Dungariya village, nearly 60 km from the Bhopal district headquarters, at around 8:45 am.
The helicopter was on its way to Jhansi from Bhopal when it developed a technical glitches. The police officer said the helicopter took off to its destination at around 5 pm after its problem was fixed.
The teams of technicians from Bhopal and Nagpur were involved in the repair work.
---