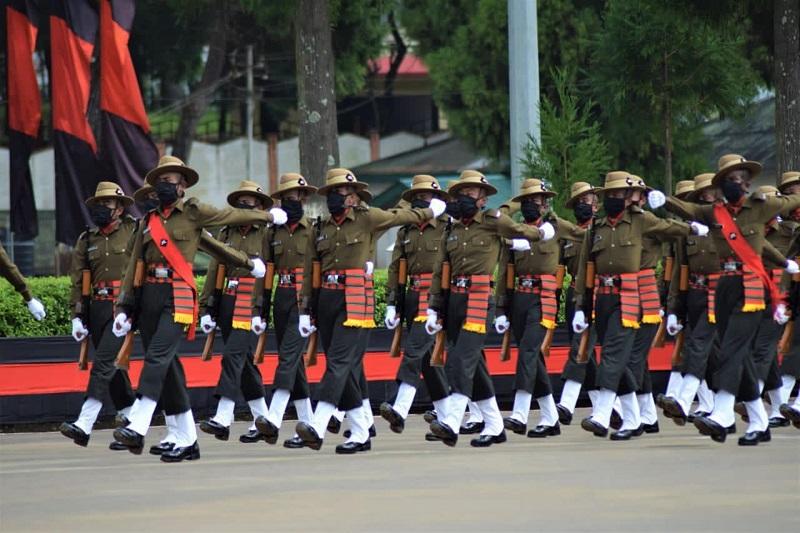 Attestation Parade at Shillong
Shillong: A total of 69 recruits took oath of affirmation on Tuesday during the attestation parade which was held at Assam Regimental Centre in Happy Valley here.
101 Area General Officer Commanding Lieutenant General Tumul Varma reviewed the parade.
The scintillating ceremony was conducted with all Covid precautions at Parson Parade Ground in the Centre, Shillong-based Defence PRO Wing Commander Ratnakar Singh said.
#Boys_To_Men

69 recruits took oath of affirmation at Attestation Parade held at Assam Regimental Centre, Shillong today.

The parade was reviewed by GOC 101 Area, with all COVID precautions. @easterncomd @adgpi @SpokespersonMoD pic.twitter.com/TNYbC2cn1m

— PRO Shillong, Ministry of Defence (@proshillong) October 27, 2020
In his address to the attested young soldiers, the Reviewing Officer extolled the virtues of selfless service to the Country and recounted the contributions of the North East and Assam Regiment towards nation building.
The Assam Regiment is an infantry regiment of the Indian Army.
The regiment consists of 25 battalions: 15 regular battalions, 3 Rashtriya Rifles battalions, 5 Territorial Army infantry and ecological battalions and 2 battalions of Arunachal Scouts.
The regiment was raised June 15, 1941 in Shillong.
---