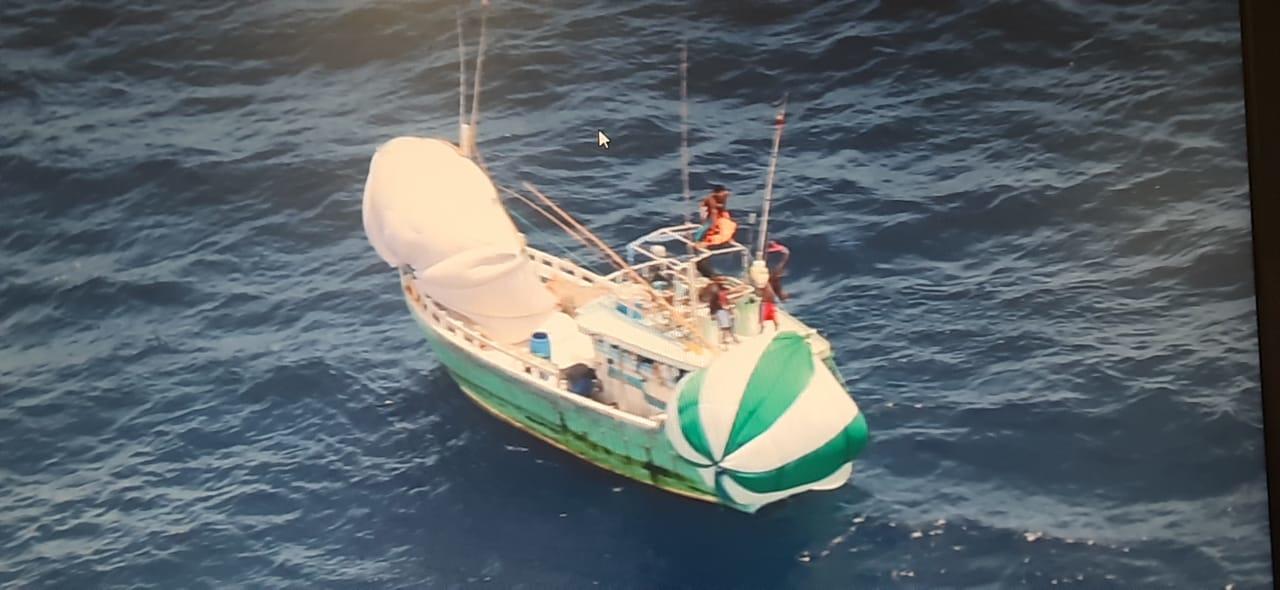 New Delhi: In a Sea-Air Coordinated Operation, the Indian Coast Guard (ICG) ship Rajkamal rescued six Sri Lankan fishermen who were stuck in a capsized boat, stranded and adrift at the sea in rough weather.
The operation was carried out nearly 190 Nautical Miles north-west of Port Blair, 170 miles east of Chennai.
"While undertaking EEZ surveillance of Andaman and Nicobar islands on July 10, Coast Guard Dornier located one fishing boat adrift approximately 190 NM north-west of Port Blair. The boat was identified to be Sri Lankan and same was corroborated with MRCC Colombo message," the Indian Coast Guard said in a statement.
Undertaking sea-air coordinated operation, ICG Ship Rajkamal rescued 6 Sri Lankan fishermen along with boat in the early morning hours of Saturday, braving the rough sea and bad weather, it added.
All precautions towards COVID-19 pandemic were undertaken, the coast guard said.
It also said that the crew condition was observed to be stable and were supplied with basic necessities. The boat is being towed to Port Blair.
Such search and rescue operations will not only strengthening the regional SAR structure but also enhance the international cooperation with neighbouring countries, the coast guard further added.
India and Sri Lanka have a robust cooperative framework in place in the form of a memorandum of Understanding (MoU) between the coast guards and the MRCCs of both the countries.
---