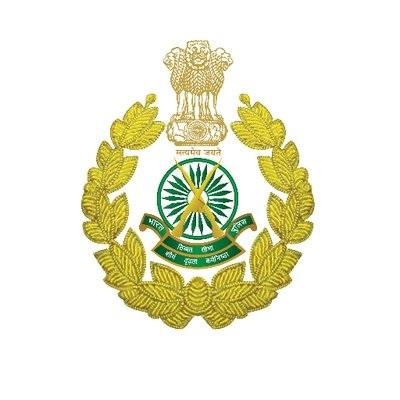 New Delhi: The Indo-Chinese border guarding force ITBP has operationalised two newly-created 'Operational Command' in Chandigarh and Guwahati to supervise the deployment of its troops along with 'Line of Actual Control' (LAC) with China.
''An imperative need is felt to make these establishments functional immediately,'' the Indo-Tibetan Border Police Force said in its order on June 3 and directed its Inspector General (operations) Manoj Singh Rawat to take charge and lead the Western Command in Chandigarh with immediate effect.
Apart from the duty of IG Operation, Intelligence and Veterinary, Mr Rawat will also function in the capacity of Additional Director General (ADG), till a a new incumbent is posted, the order added.
Sources in the force said another IG rank officer will similarly head the Guwahati-based eastern command, as more officials are being posed there to fully activate it.
They also said that the the recent standoff between Indian and Chinese forces in the Ladakh region and other parts of the LAC was a major reason for the quick initiation of the two commands, stipulated to be headed by an Additional Director General (ADG) rank officer, which is at par with the Lieutenant General in the Army.
A senior ITBP official said the force, which is as small as of 90,000 personnel and guards at 3,488 km on LAC, now has two commands.
''We are also reinforcing strength in the border areas, owing to the standoff with the China's People's Liberation Army (PLA).
The decision for creating two commands - one for western and eastern theatres - was taken in October last year, when the Union Cabinet gave its nod for the creation of additional two new commands and to be operationalised by 2020, but it could not be implemented owing to some administrative issue, the Force officials said.
''But now with two commands in place, they will help the force to have better operational functioning along the border and LAC, starting from Ladakh to Arunachal Pradesh,'' they added.
The commands are designed to streamline operations, intelligence, deployment and administrative movements of ITBP personnel to the border regions and also bring better synergy with the Army that secures the LAC, said the officials.
The Western Command will have control over ITBP deployments in Dehradun-based Northern Frontier that have Shimla, Dehradun and Bareilly sectors and the North-West Frontier, which was shifted from Chandigarh to Leh in April last year and has sectors in Srinagar and Ladakh.
The ITBP Leh frontier is headed by an Inspector General-rank officer, who is equivalent to a Major General of the Army.
---