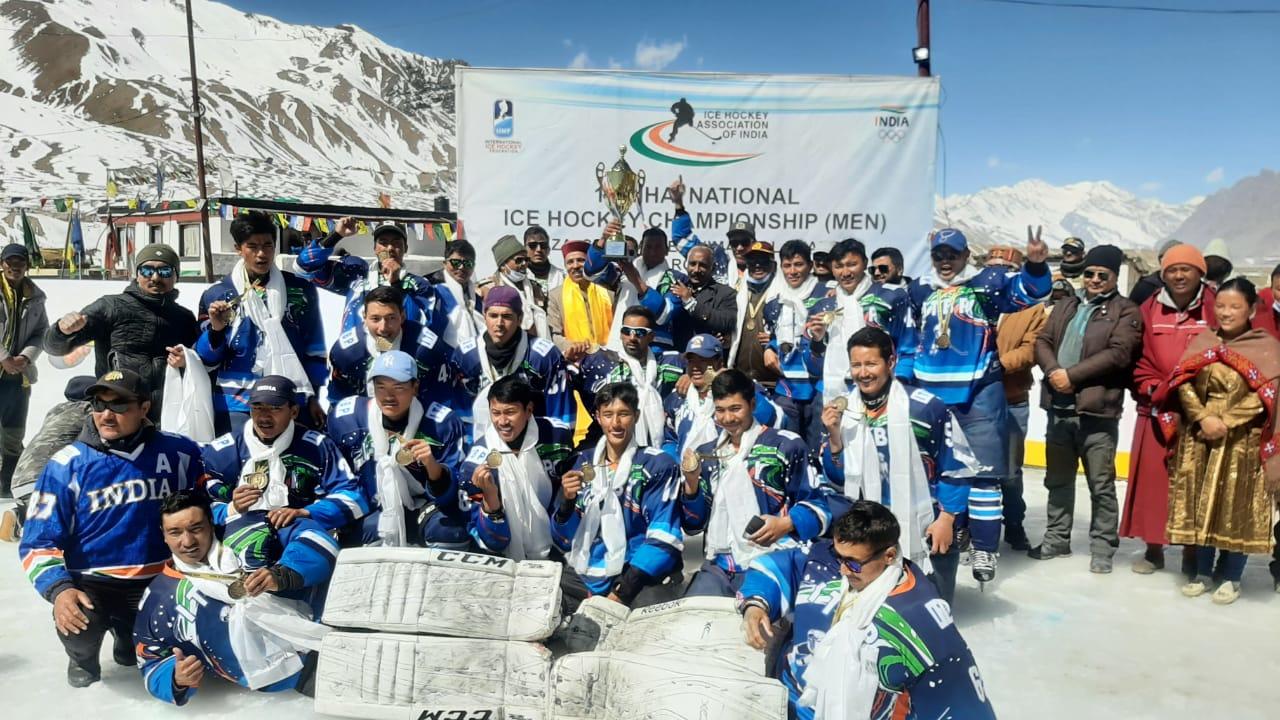 Kaza: The central ice hockey team of the Indo-Tibetan Border Police (ITBP) representing All India Police Sports Control Board (AIPSB) won the 11th edition of the Ice Hockey Association of India (IHAI) National Ice Hockey Championship for men- 2022 organized at Kaza in Himachal Pradesh.
The ITBP team defeated Army by 3 goals to 1 in the final.
5 top teams of the country participated in the national tournament organized at the Ice Hockey Rink of Kaza including AIPSB (ITBP), Ladakh, Army Sports Control Board (LSRC), Delhi and Himachal Pradesh.
The ITBP is a pioneer in the adventure sports in the country and has an unparalleled record of mountaineering and allied sports.
---