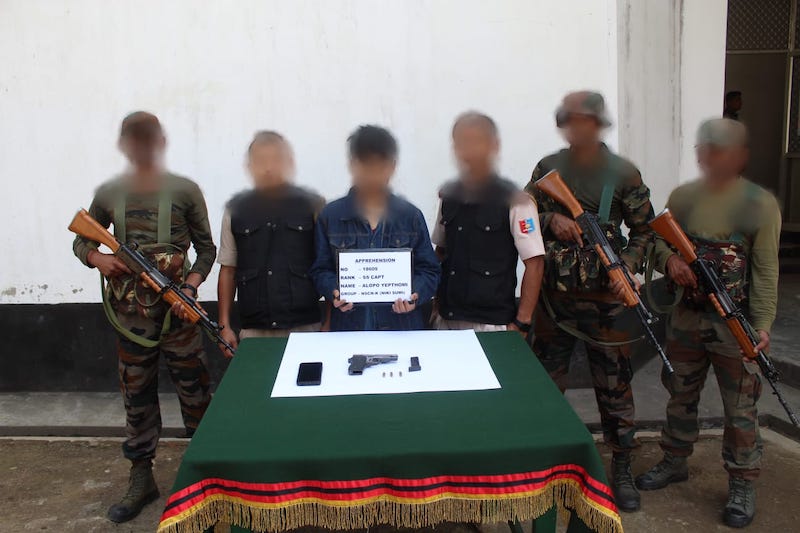 Assam Riles soldiers pose with suspected NSCN(K-NS) militants. Faces blurred to hide identity. (Photo: Assam Rifles)
Kohima: The Assam Rifles and Nagaland Police apprehended three suspected active militants, including a self-styled captain, from the Nationalist Socialist Council of Nagaland's Khaplang-Niki Sumi (NSCN(K-NS)) faction from the Box Cutting area of Kohima, on April 19, the Assam Rifles said in a media release.
The top suspected militant is said to be a self-styled captain of the outfit and goes by the name of Alopo Yepthomi. One 0.32-bore pistol along with a magazine and three live rounds were recovered from him.
According to the Assam Rifles, Alopo Yepthomi was living along with other cadres of the banned outfit in Nagaland's capital, Kohima, for the last one year. They were reportedly involved in extortion activities.
The Assam Rifles handed the apprehended suspects along with weapon and ammunition to the Kohima Police.
---