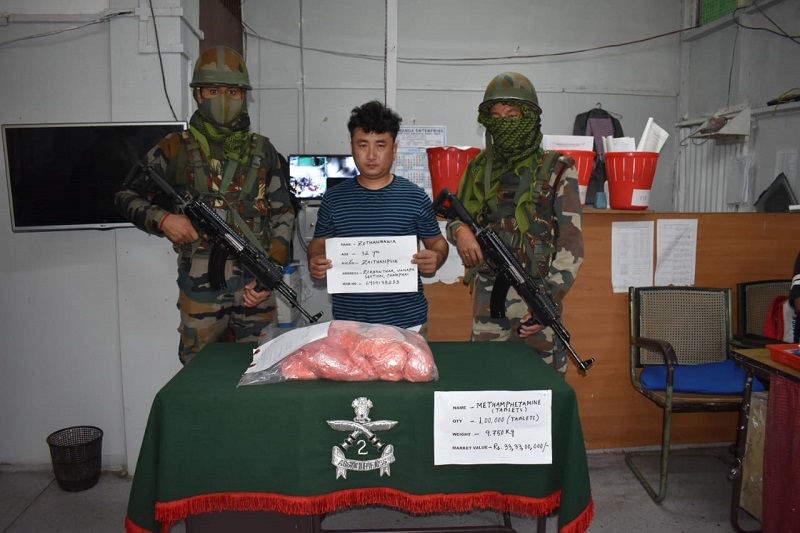 Apprehended individual with meth tablets. (Photo: Assam Rifles)
Aizawl: In yet another success against smuggling activities in the border state of Mizoram, the Aizawl Battalion of 23 Sector Assam Rifles, along with special narcotics police station, CID (crime) recovered one lakh methamphetamine (or meth) tablets worth ₹33.33 crore in the general area Ch Chhunga bus terminal, Thuampui Veng of Aizawl district, on Tuesday.
The operation was carried out by a joint team of Aizawl Battalion and special narcotics police, Aizawl based on specific information. The tablets were recovered from an individual's yellow cement bag having 10 brown parcels in which the Meth tablets were hidden.
The individual was also apprehended.
The entire consignment of methamphetamine tablets and apprehended individual was handed over to the special narcotics police station, CID (crime), Aizawl for further legal proceeding.
"Ongoing smuggling of methamphetamine tablets is a major cause of concern for the state of Mizoram," the Assam Rifles said.
---