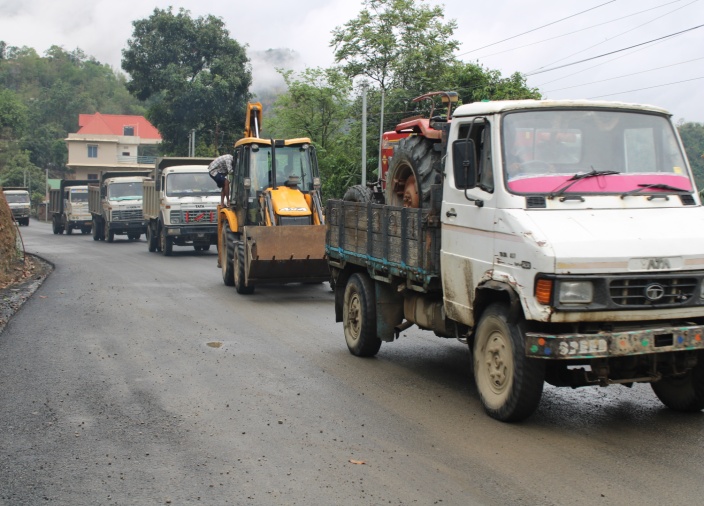 A convoy of trucks and a JCB moving towards Manipur valley. (Photo by special arrangement)
Imphal: Manipur has witnessed a significant reduction in the ethnic violence between the Meitei people and other tribal groups in the state, mainly the Kuki people, in the last few days. The situation was largely brought under control due to the efforts of the Indian Army and the paramilitary forces, especially the Assam Rifles.
As life is limping back to the state, vehicular movement, which is critical to maintain supplies of essentials to the northeastern state's population, is now almost back to normal in the Imphal valley. The movement of trucks carrying essential commodities were completely brought to a standstill due to roadblocks and fear among transporters. As a result, the essential supplies in the state reached critical levels.
The Army and the Assam Rifles stepped in to assure protection to vehicles carrying essential goods to and from the state capital, Imphal. According to officials, a convoy of 28 vehicles, including trucks, fuel tankers, etc, carrying rice, sugar, pulses, and fuel moved under escort of the Central Reserve Police Force and the Manipur Police from Noney to Imphal. The convoy also included JCB earthmovers. The Assam Rifles provided the area domination to prevent any untoward incident and to ensure safe passage to the convoy, which reached Imphal safely later in the day.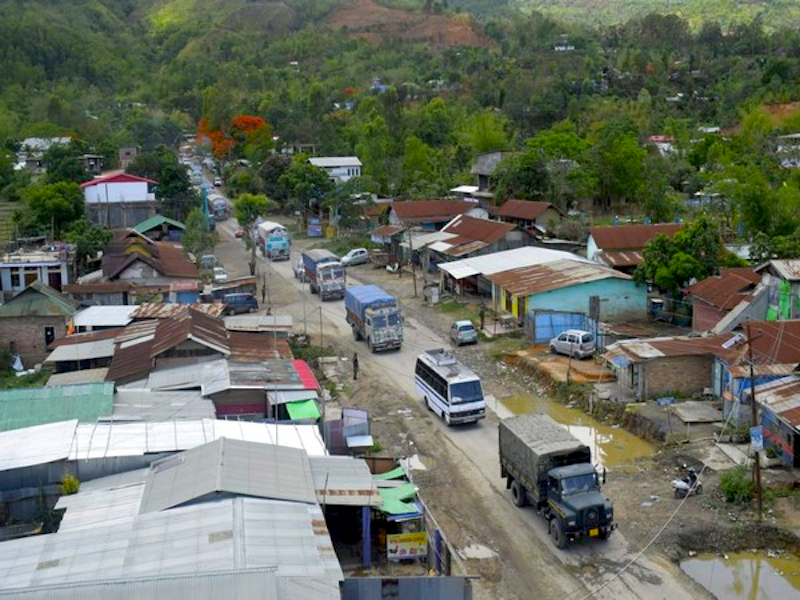 A convoy of trucks moving towards Imphal under Assam Rifles escort. (Photo via Twitter)

In addition, route monitoring was also carried out through drones.
Another convoy of approximately 100 vehicles carrying essentials and earthmovers travelled safely to the Imphal valley on May 16 and 17. Officials said the movement of large commercial convoys is an indicator that the security forces' efforts have been successful to restore normalcy.
The ethnic violence in the state that started earlier this month claimed 71 lives and left nearly 250 others injured, according to latest reports from last week. Over 1,700 houses were also set on fire during the violence. Apart from this, tens of thousands of people were displaced from their homes. Many of them are still living in shelters provided by the Army and the Assam Rifles.
---