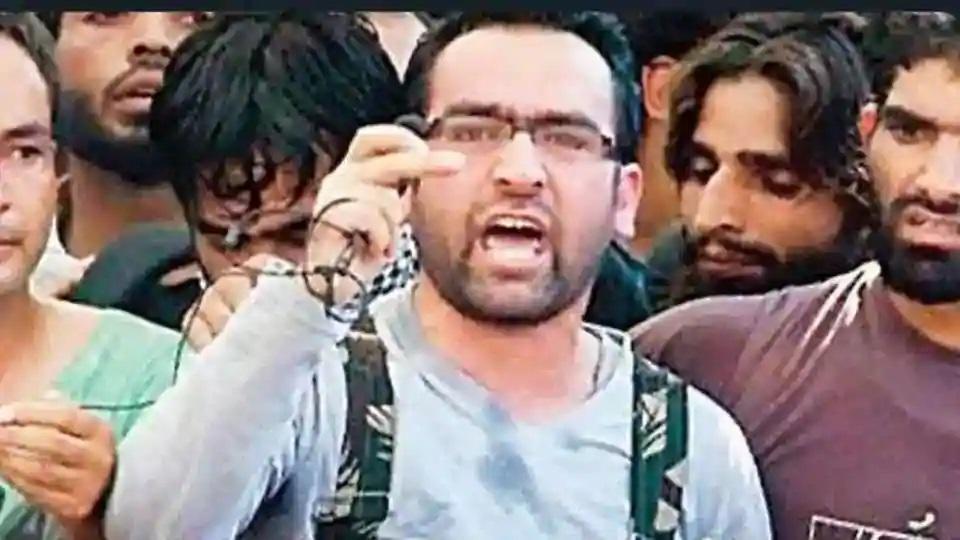 Srinagar: In a major success, top Hizbul Mujahideen terrorist Riyaz Naikoo has been killed along with two associates by a joint team of security forces in Kashmir's Pulwama district, a senior security official said on Wednesday.
Riyaz Naikoo, who was leading the banned Hizbul Mujahideen in Kashmir valley, had been trapped in the operation in Beighbora village of Pulwama district earlier in the day. Jammu and Kashmir director general of police Dilbag Singh was supervising the operation.
Official sources said a CASO was launched at Beighpora in Awantipur following credible inputs about presence of militants last night. "Contact was established with militants on Wednesday morning," he said, adding a top militant commander was trapped in the area.
Two militant have been killed in the encounter. "One of the slain militants has been identified as Riyaz Naikoo, operational commander of HM, the longest surviving militant since 2012" sources said.
Naikoo, who became a de facto chief of HM after the death of Burhan Wani, the poster boy of militancy in the Valley in July 2016, was carrying a reward of Rs 12 lakh. The top commander, who has been releasing audio clips on social media, was on the run from last eight years.
Former Director General of Police (DGP) Shesh Paul Vaid said the elimination of Naikoo in a joint operation is a big success for J&K police and security forces. "He was responsible for kidnapping and killing of multiple policemen. Well done boys," Vaid said.
An Army official said that following specific information about presence of militants, a joint CASO was launched by Special Operations Group (SOG) of J&K police, Army and CRPF at Sharsali village in Awantipora in Pulwama last night.
He said when security forces were sealing a particular area, militants hiding there, fired at them with automatic weapons. "Two militants were killed in the exchange of fire," he said, adding the operation was still going on.
Meanwhile, mobile internet services of all cellular companies, including BSNL, were suspended on Wednesday for security reasons in Kashmir valley, where curfew has been imposed in many areas including downtown Srinagar.

Official sources said curfew has been imposed in many areas in the valley, including downtown, Srinagar.
Locals said that security forces were making announcement through loudspeakers, directing people to remain indoors in view of curfew imposed in downtown.
However, a police official said that only restrictions on movement and assembly of people continued in accordance with the lockdown order to curtail the spread of COVID-19.
Meanwhile, Mr Vaid said Naikoo was responsible for recruiting youths into militancy and very active on social media to brainwash young boys.
Reacting to the killing of top HM commander, Senior Superintendent of Police (SSP) Imtiyaz Hussain said "Naikoo, wanted by law in crimes against humanity, finally taken down by security forces. As always a never dying spirit, resolute & single minded devotion of J&K Police at the forefront of this ugly proxy war has been the key. God bless."
---