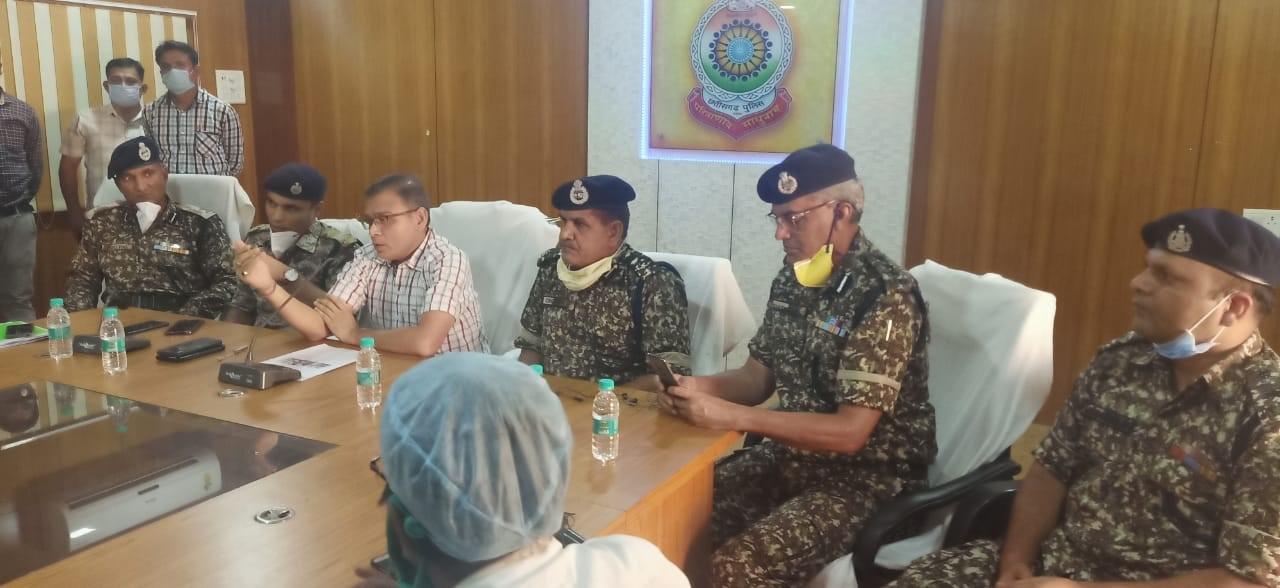 New Delhi: In a joint operation with Rajandgaon Police, the 38th Battalion of Indo-Tibetan Border Police (ITBP) Wednesday arrested a dreaded Maoist, a Platoon Commander of the proscribed naxal organization 'People's Liberation Guerrilla Army'(PLGA) Devid alias Ramesh in an encounter near Chaiki area near Katenga under Chhuria police station, an ITBP officials said here.
Maoist Devid was arrested by the Force as he was hit by a bullet in his waist area. One AK 47 rifle and pistol and large number of ammunition were recovered.
A Platoon Commander of PLGA is arrested after an encounter with 38th Battalion Indo-Tibetan Border Police (ITBP) and CGP in District Rajandgaon, Chhattisgarh. An AK 47 and a Pistol and other items recovered from the encounter site.#Himveers pic.twitter.com/YNQv2oPu3t

— ITBP (@ITBP_official) July 1, 2020
On a specific tip off that naxal would be passing through Chaikijob areas under Chhuria Police Station to Baghnadi area, a joint team of State police and the ITBP personnel rushed to the point where the ultras were expected to cross.
Around 2300 hrs on Tuesday, the Maoists opened fire when they noticed the police force. The raiding team heavily retaliated the fire and forced the Maoists to retreat and most of them slipped into the nearby jungle but the joint patrolling team dominated the area and laid a siege till morning.
On Wednesday morning, the joint police team searched the nearby village Khoba and nabbed the wounded naxal Devid and recovered weapons and ammunition in large quantity.
Carrying a eight lakh reward over his head by the Chhattisgarh administration, Devid later admitted that he was a resident of Gadchiroli and was involved in murders and many attacks on the Police Party. Later, he was admitted to the hospital for treatment at Rajanandgaon.
The PLGA is an armed wing of the Communist Party of India (Maoist), a banned organisation in India which aims to overthrow the government of India through war.
---