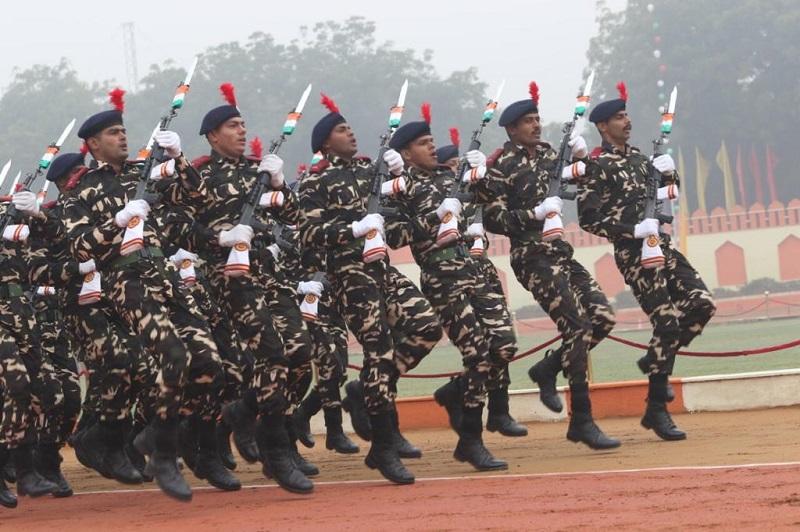 Sashastra Seema Bal (File Pic)
New Delhi: Amidst the border standoff at the Line of Actual Control (LAC) between India and China in eastern Ladakh, the Indian government has put the Indo Tibetan Border Police (ITBP) and Sashastra Seema Bal (SSB) soldiers on high alert.
India is also strengthening its position in Arunachal Pradesh.
Several companies of the SSB have reportedly been asked to move towards the LAC in Arunachal Pradesh.
The Indian Army started deploying its troops along the LAC in eastern Ladakh since last night. Additional troops are being brought from other parts of Kashmir as well.
Strategic locations have been taken over by the Indian Army to thwart any attempt if the Chinese personnel again try to change the status quo along the LAC.
Keeping in mind the "volatile situation'' along the India-China border in Ladakh, the government has directed paramilitary force Sashastra Seema Bal (SSB) to augment manpower with weaponry at the eastern frontier in Arunachal Pradesh which shares 1126 kilometer of the international border with China.
According to officials, Tezpur frontier of SSB has directed seven companies of the paramilitary force to be kept in readiness to be deployed at short notice.
The order added that the companies have been asked to invariably carry sufficient BP jackets, BR helmet, Anti-riot equipment's, body protector, special equipment's, arms communication equipment etc, kit clothing, medicines, ''as per authorisation and climatic conditions.''
''All concerned unit Commandant are requested to keep their companies in readiness for further movement in the Area of Responsibility of Lungla and Tawang area,'' the order says.
There are also reports that Indian Army has moved troops to the eastern district of Anjaw in Arunachal Pradesh state, over which also China lays claim as South Tibet.
It may also be recalled that Arunachal Pradesh was at the center of the 1962 war between India and China.
On Wednesday, in its digital strike at China, India banned 118 mobile apps including PUBG. In a statement, the Ministry of Information and Technology said, "This move will safeguard the interests of crores of Indian mobile and internet users. This decision is a targeted move to ensure safety, security, and sovereignty of Indian cyberspace."
---