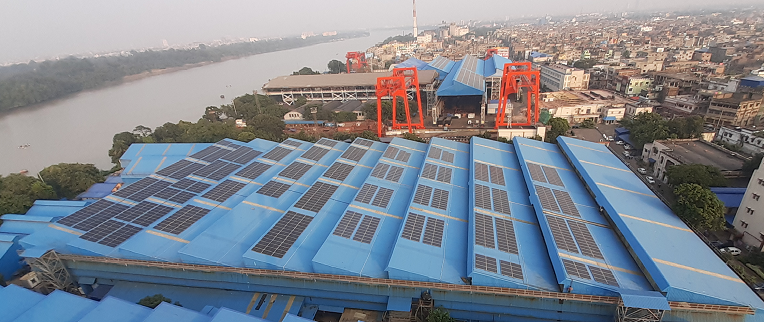 Kolkata: In a bid to reduce the consumption of the conventional energy, warship maker Garden Reach Shipbuilders and Engineers Limited (GRSE) inaugurated another Solar Power Plant of 200 kWp at the Main Works Unit.
GRSE CMD Cmde PR Hari inaugurated the Solar Power Plant in the presence of RK Dash, Director (Finance), GRSE, Senior officials and employees of GRSE.
The new Solar Plant aims to facilitate reduction in the emission of greenhouse gas and supply power for construction of Warships and other vessels for the Indian Navy and Indian Coast Guard.
This 200 kWp Solar Plant is in addition to the Rooftop Solar Plant of 1500 kWp capacity that shows GRSE's commitment towards green energy for reducing the impact of atmospheric climate change.
Recently, GRSE took a revolutionary step towards reducing the Carbon emission in the water transport sector when the Shipyard signed a contract with the Government of West Bengal for design and construction of Next Generation Electric Ferry.
It is also playing a key role in defence preparedness of India to produce the most modern warships through indigenization for the country aimed at self-reliance.
---