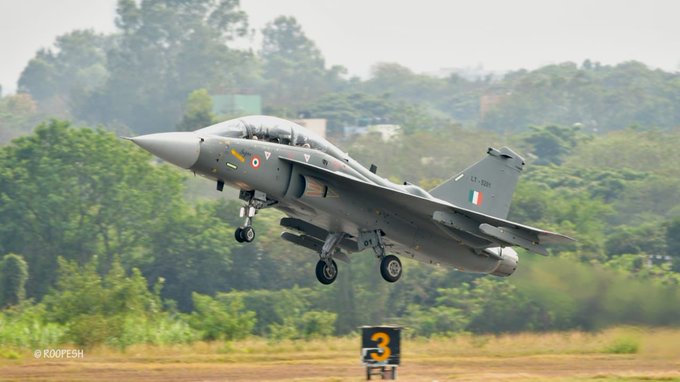 LCA Tejas (PC: HAL)
Bengaluru: In a major milestone, the HAL-made first ever series production LCA trainer aircraft took to the skies for its maiden flight on April 5 from HAL airport.
The trainer aircraft lander after completing a successful sortie of around 35 minutes.
The pilots were Wing Commander Venu and Wing Commander Awasthi.
---