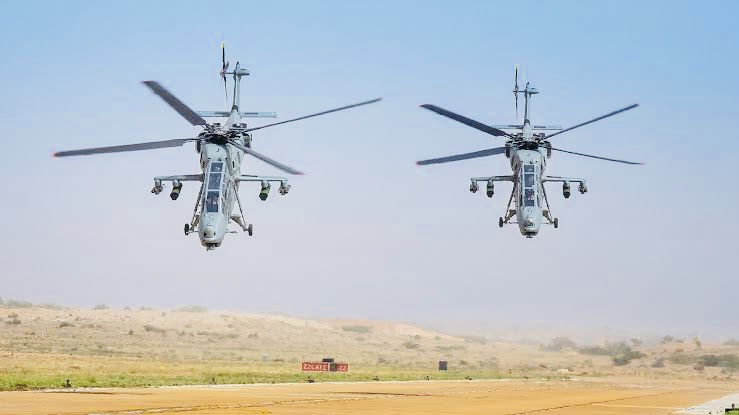 Bengaluru: With an objective to boost India's defence manufacturing capabilities, Prime Minister Narendra Modi on Monday inaugurated the HAL helicopter factory at Tumakuru in Karnataka.
Tumakuru helicopter facility is a new greenfield helicopter factory and also one of the largest helicopter factory in Asia.
HAL helicopter factory is a milestone journey of achieving self-reliance in the defence sector, defence minister Rajnath Singh said during the inauguration ceremony.

The minister further stare that Karnataka means development, peace and prosperity and the future of India.

All you need to know about HAL helicopter factory in detail:—
The helicopter factory will initially produce Light Utility Helicopters (LUHs).
It is an indigenously designed and developed 3-tonne class, single-engine multipurpose utility helicopter with the unique feature of high maneuverability.
In the later stage, the facility would be expanded to manufacture other helicopters, including Light Combat Helicopter (LCH) and Indian Multirole Helicopter (IMRH) as well as for repair and overhaul of LCH, LUH, IMRH and Civil Advanced Light Helicopter (ALH) in the future.
The factory also has the potential for exporting the Civil LUHs in future.
It will have a manufacturing setup of Industry 4.0 standards.
In the next two decades, the HAL has planned to build over 1,000 choppers in the class of 3-15 tonnes from Tumakuru.
This will result in providing employment for around 6,000 people in the region.
The development of the Tumakuru Industrial Township spread across 8,484 acres in three phases in Tumakuru under the National Industrial Corridor Development Programme as part of Chennai Bengaluru uIndustrial Corridor.


---