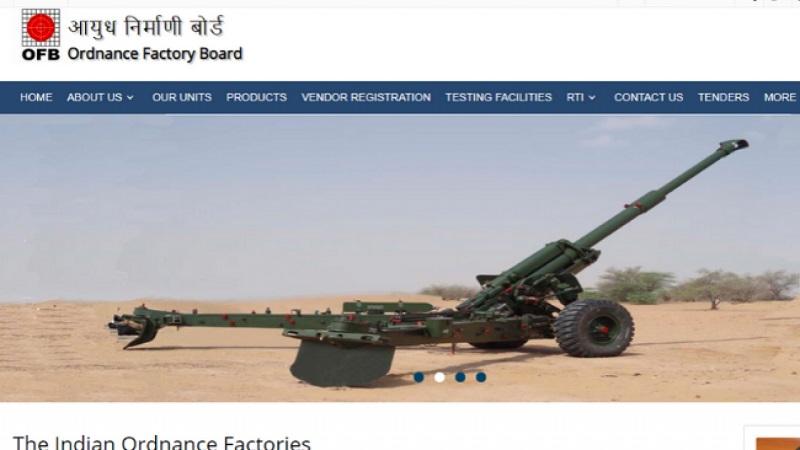 New Delhi: Indian Army has lost its 27 personnel and injured 159 soldiers in the last six years due to poor quality productions of ammunition and armament by state-owned Ordnance Factory Board (OFB).
So far in this year, 13 soldiers were reported to be killed due to supply of poor quality of productions.
There have been 403 accidents related to faulty ammunition from 2014 to 2019. In 2014, a total of 114 accidents were reported while the number has been to 16 by 2019.
In its internal report, the Indian Army has observed a loss to the exchequer at Rs 960 crore between 2014 and 2020 due to poor quality OFB ammunition.
A senior official said, "Rs 960 crore roughly means 100 155-mm medium artillery guns could have been bought for this amount."
Due to same reason, the Army report found that Rs 658.58 crore worth was disposed of within the ammunition's shelf life between April 2014 and April 2019, while Rs 303.23 crore worth of mines were disposed of within their shelf life following a major ammunition depot fire in Pulgaon, Maharashtra in 2016.
"Lack of accountability and poor quality of production results in frequent accidents. This results in injuries and deaths of soldiers. On an average, one accident takes place per week," the report found.
"It is a matter of concern that certain countries have refused to accept ordnance factory manufactured ammunition and equipment offered against Defence Lines of Credit due to concerns regarding quality of output, procedures in the factories and the in efficient post sale service," as per the report.
The Corporatisation of OFB announced by the government is being debated since a long time. The corporatisation was first suggested by Nair Committee in 2000 and thereafter by Kelkar Committee in 2005 and Raman Puri Committee in 2015.
The government had floated a proposal for corporatisation in July-August, 2019 but the trade unions called for an indefinite strike against the decision on August 20, 2019.
However, the strike was called off from August 26, 2019, after assurances by the Secretary of Defence Production that government has not taken any decision yet towards corporatisation of OFB.
---