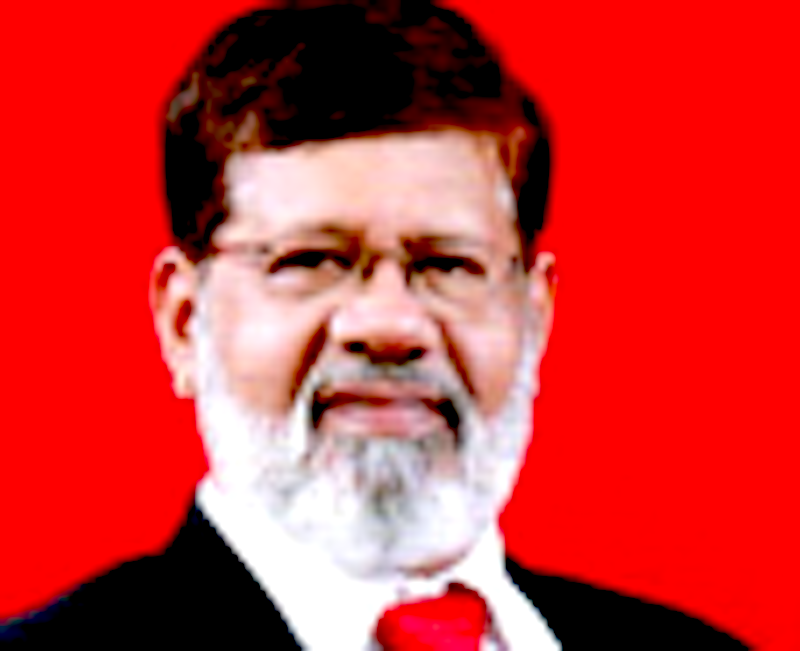 Pradeep M Kurulkar. (Photo via DRDO website)
Pune/New Delhi: The Maharashtra anti-terror squad arrested senior Defence Research and Development Organization scientist Pradeep M Kurulkar, on Thursday, for allegedly passing highly sensitive defence-related information to agents from Pakistan's notorious spying agency Inter-Services Intelligence. Kurulkar was posted as the director of the DRDO's Research & Development Establishment (Engineers), which is a Pune-based premier systems engineering laboratory.
According to the Maharashtra ATS, Kurulkar, 60, was allegedly in contact with ISI agents through social media. The ATS suspects that the scientist was honey-trapped. Media reports, citing unnamed government insiders, said Kurulkar was on the Indian intelligence agencies' radar for a while. His communications and online activities were under surveillance after they got a whiff that he might be in touch with Pakistani agents.
Pradeep Kurulkar's arrest has jolted the country, especially the defence establishment and the scientific community in the country. He was not just a senior scientist, but a highly decorated one who played a major part in India's highly sensitive missile programme.
According to Kurulkar's profile on the DRDO website, the 60-year-old joined the organization's Combat Vehicles Research and Development Establishment in Avadi, in 1988. Kurulkar has an outstanding educational background. He completed his bachelor's and master's degrees in engineering with distinction.
In DRDO, his area of specialization has been the design and development of missile launchers, military engineering equipment, advanced robotics and mobile unmanned systems for military applications. He was also the project leader and systems manager for the ground systems for Akash missiles. The DRDO says Kurulkar's efforts have been instrumental in DRDO bagging orders of ₹1,000 crore for Akash missiles.
Krulkar was also the project director (strategic forces) for the Agni missile project. According to the DRDO, he led the design and development of the road and rail versions of Agni missile launchers and ground systems, for which the DRDO got orders worth ₹250 crore from the government for Agni missile launchers and ground systems.
Apart from these, Kurulkar also played key roles in India's other critical missile programmes, like the air-defence (AD) missile programme, medium-range surface-to-air missile (MRSAM) programme, Nirbhay missile programme, Prahar missile programme, quick-reaction surface-to-air missile (QRSAM) programme, etc.
Due to his sterling contribution to the organization and the nation, Kurulkar received many awards, including the Science Day Award for Best Publication in 2000, the DRDO Agni Award for Excellence in Self-Reliance in 2002, the DRDO Award for Pathbreaking Research/Outstanding Technology Development for the Akash programme in 2008, the DRDO Award for Performance Excellence for the MRSAM programme in 2016, and the Award for Excellence of Technology by Defence Equipment Manufacturers' Association in 2016.
Kurulkar's arrest for allegedly spying for Pakistan is seen as a significant setback for India, which considers the neighbouring country as its archenemy. Apart from that, Pakistan is China's "all-weather friend" and it is a well-known fact that Pakistan and China share military technology with each other.
It may be noted that, currently, ties between India and China are at an all-time high since the 1962 war over the high-tension border stand-off between the Indian and the Chinese armies in eastern Ladakh and aggressive posturing in Arunachal Pradesh.
At this moment, the Maharashtra ATS and other Indian intelligence agencies are assessing the quality and quantity of sensitive defence-related information Kurulkar passed to the ISI among other things.
---