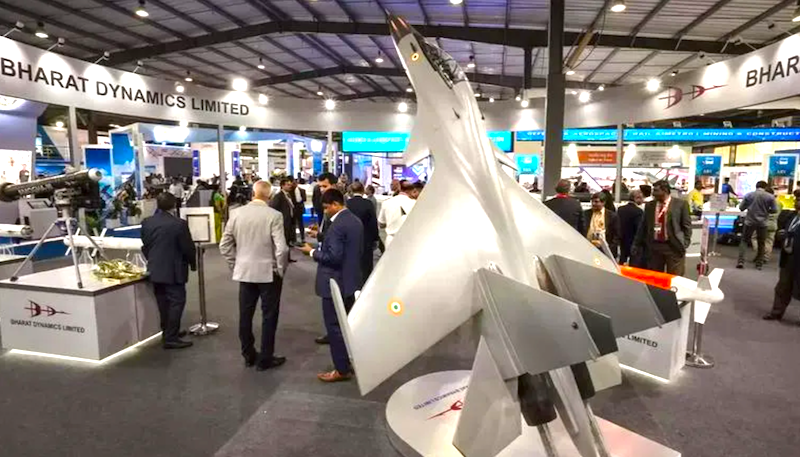 Indian companies displaying there products at the DefExpo 2022 held in Gandhinagar. (Photo for representation)
New Delhi: The Centre has given its approval to include 928 key defence equipment-related components in the 4th positive indigenization list. On Sunday, the defence ministry, in a media release, said it gave the go-ahead for these strategically important line replacement units, subsystems, spares, and components, which were imported until now.
The move means that India's public sector defence manufacturers will no longer be able to import these 928 items in addition to those added in the previous three positive indigenization lists. This is expected to save the exchequer ₹715 crore, mostly in foreign currency.
This will also further the government's self-reliance and indigenization goal in the defence sector.
In the media release, the defence ministry said: "The DPSUs [defence public sector units] will undertake indigenization of these items through different routes under the 'Make [in India]' category and in-house development through the capabilities of MSMEs [micro, small, and medium enterprises], and private Indian industry, thereby providing impetus to the growth in the economy, enhanced investment in defence and reduction in import dependence of DPSUs. In addition, this will augment the design capabilities of the domestic defence industry by involving academia and research institutions."
The import ban of the items on the new list will come into effect from December this year and will be in place for the next five years, ending in December 2028. After that, the government can lift the ban or renew it.
The full list of the items included in the 4th positive indigenization list is available in the Srijan portal here [pdf].
---