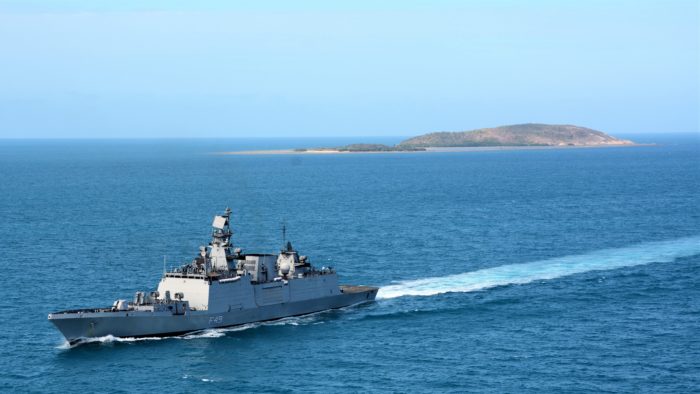 New Delhi: Garden Reach Shipbuilders and Engineers (GRSE) and Rolls-Royce Solutions of Germany have inked a pact for manufacturing high-quality marine diesel engines at the former's plant in Ranchi, in order to reduce the import content of Indian warships.
On Friday, the pact was signed by the chiefs of GRSE and MTU -- Commodore P R Hari (Retired), and the MTU head in India, GS Selwyn -- in the presence of the Navy's Chief of Material, Vice Admiral Sandeep Naithani.
"The MoU deals with transfer of technology related to engine assembly, painting, parts sourcing and after-sales service for these engines that are to be assembled at GRSE's Diesel Engine Plant in Ranchi," the company official said in a statement.
It will provide a great opportunity to local industry, particularly micro, small and medium enterprises involved in the manufacture of components and spares, he said.
"Under the agreement, GRSE and Rolls Royce Solutions will co-operate in the licence production and localisation of the technologically advanced MTU S4000 governmental marine engines," the GRSE official said.
These engines, which are at present imported, are used for fast patrol vessels, interceptor boats and fast attack crafts built by GRSE and other shipyards in the country, he said.
---