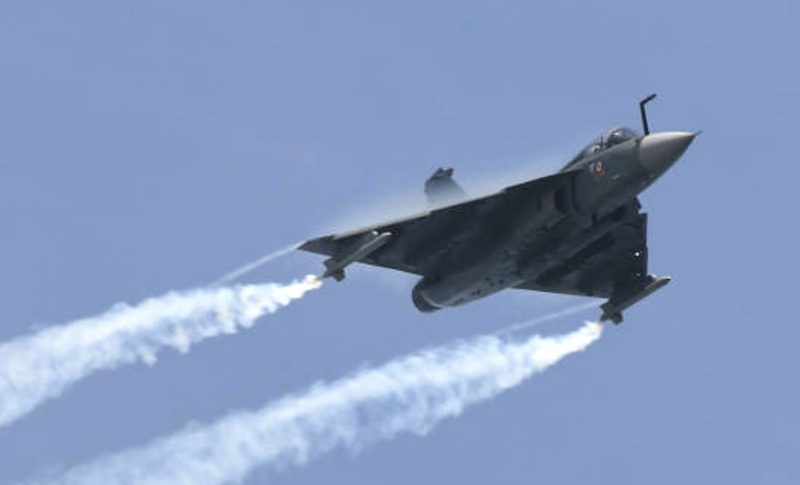 An LCA Mk1. (File)
Bengaluru: The Hindustan Aeronautics Limited has all but conceded that it may not bag the Royal Malaysian Air Force contract for 18 fighter jets. At this moment, South Korea's FA-50 Golden Eagle has emerged as the frontrunner in the global tender for 18 fighter jets.
Talking to reporters on the sidelines of Aero India – 2023, on Thursday, CB Ananthakrishnan, HAL's chairman and managing director, said HAL has been one of the shortlisted companies in the race, "but there has been a slight setback", although the company was "very sure" of getting that deal.
HAL tried very hard to sell the LCA Mk1 to Malaysia. For this, the state-owned plane maker also opened an office in the Malaysian capital, Kuala Lumpur, for exploring export opportunities for the LCA and other requirements of the Royal Malaysian Air Force.
However, Ananthakrishnan showed optimism over the export prospects of the LCA Mk1. He said Argentina and Egypt have shown interest in the HAL-manufactured light combat aircraft. He said: "Two teams from Argentina have visited us, and they are quite convinced about the product. An air force team from Argentina has also flown the aircraft." "A contract is likely to be signed soon," the HAL CMD added.
Ananthakrishnan also said the HAL has also proposed to sell 20 LCA Mk1 aircraft to Egypt. However, he added that the company is yet to get a response to it and HAL is going to pursue the deal again. He also said the HAL would help in setting up a defence ecosystem in that country (if the company is successful in selling the LCA Mk1 to Egypt).
---