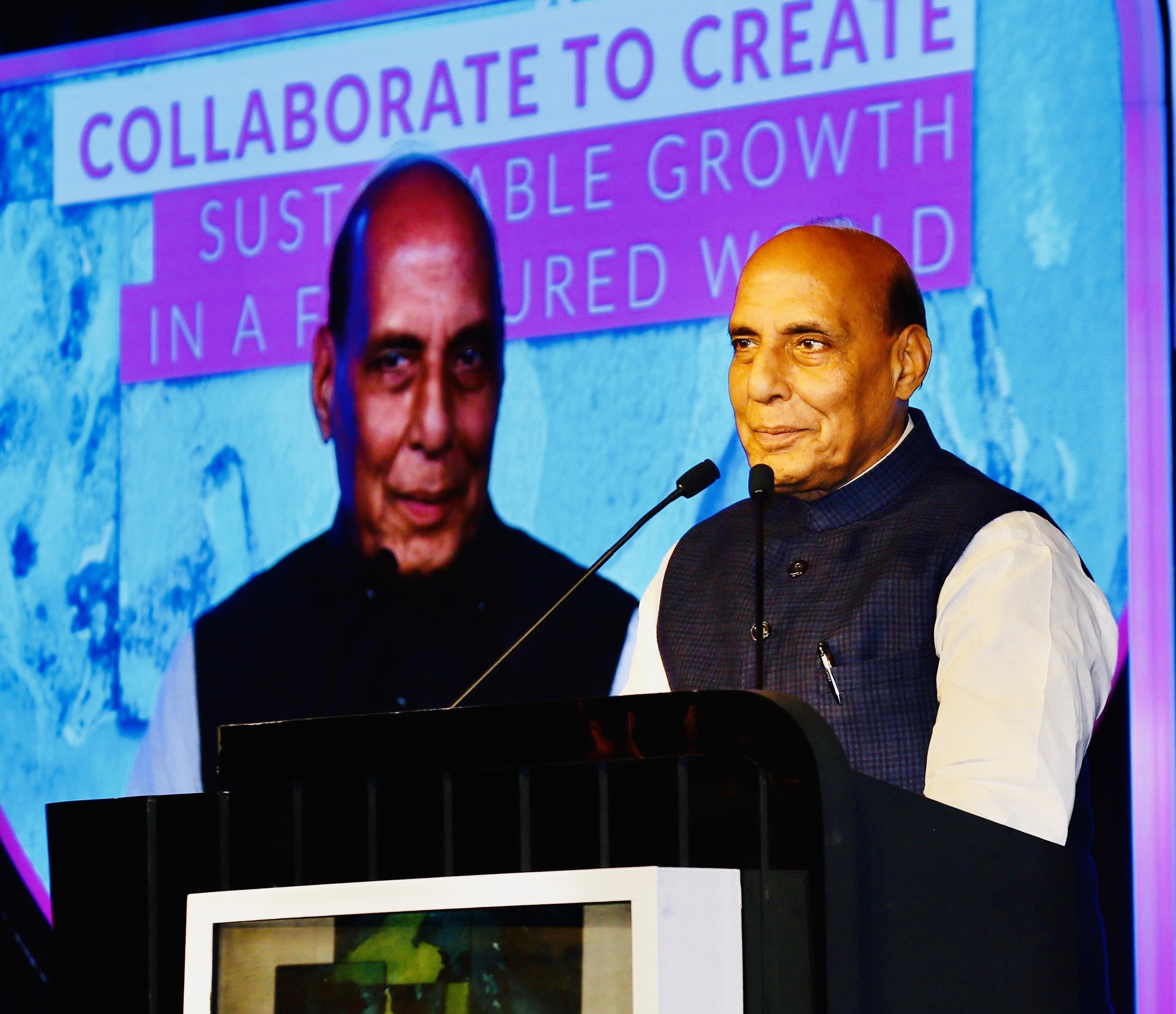 New Delhi: Calling for an increased participation of the private sector in defence manufacturing to realise the Government's vision of making India a $5 trillion economy by 2024, Defence Minister Rajnath Singh on Saturday said that the Narendra Modi government wants to double Aeronautics Industry to Rs 60,000 crore by 2024.
"In our envisaged Defence Production Policy, we have clearly spelt out our goal to achieve a turnover of $26 billion in aerospace and defence goods & services by 2025. This will have huge implications for India's endeavours to promote R&D, innovation and its efforts to secure a place in global supply chains," Singh said in his address at the Global Business Summit here.

He added that the necessity of becoming internationally competitive, globally innovative and structurally efficient demands that the private sector plays a crucial role in defence production.

Stating that the Government is striving to achieve the goal by implementing key flagship programmes like 'Make in India', besides building policies relevant to the digital-economy and fostering human-capital, Singh said that the manufacturing sector has the potential to reach $1 trillion by 2025.

Urging the defence industry to make best use of the emerging opportunities, the minister said, a slew of structural reforms has been taken by the Government to create increased synergy between the industry and the public sector to overcome the challenges of private investment in defence.

He listed out several steps taken under the 'Make in India' initiative, including greater scope for domestic industry in defence tenders, simplification of the industrial licensing process, hike in FDI cap, making defence export less stringent, streamlining the defence offset policy, opening the government-owned trial and testing facilities for the private sector; setting up of two defence industrial corridors and promotion of innovation through participation of start-ups and small and medium enterprises.

Singh also underlined that while the primary aim of Defence production is to cater to the needs of the Armed Forces, thrust is also being given for enhancing exports.

He said, Defence Public Sector Undertakings have been encouraged to increase their export portfolio to 25 per cent of their turnover and the Government is willing to extend Lines of Credit and grants to friendly foreign countries over the next five years.

"The government aims to achieve exports of defence goods & services to the tune of $5 billion in next five years. All possible support would be extended to the private sector so that they can contribute significantly to enable us to achieve the said target," he added.
---