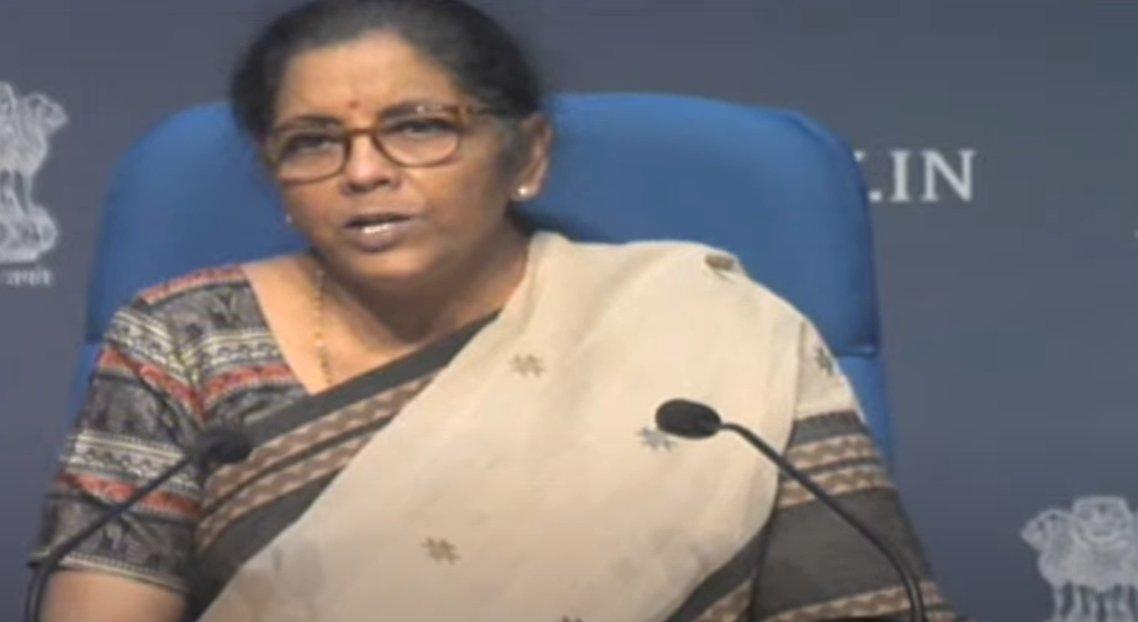 New Delhi: Aiming to attract investments from abroad, the government on Saturday announced a slew of measures to promote indigenisation of defence production under its 'Make in India' initiative, including raising the foreign direct investment (FDI) cap from 49 per cent to 74 per cent via the automatic route.
She said that the decision was an important one as it would make an 'Aatmnirbhar Bharat' in the field of defence.
While presenting the fourth tranche of Rs 20 lakh crore stimulus package first revealed by Prime Minister Narendra Modi few days back, Ms Sitharaman said, "The Government of India under the leadership of Prime Minister Narendra Modi has decided that FDI limit in the defence manufacturing under automatic route will be raised from 49 per cent to 74 per cent."
Earlier, in August 2014, within three months of coming to power, the Narendra Modi government had raised the FDI cap in the sector from 26 per cent to 49 per cent.
The minister also announced the time-bound defence procurement process that will usher faster decision making in the sector.
Addressing a press conference here, she also said that the government will also put out a list of weapons and platforms that will only be purchased from domestic industries and not from foreign vendors.
This list will be expanded every year in consultation with the armed forces, she added.
The finance minister also announced the corporatisation of the ordnance factory boards.
Corporatisation, however, does not mean privatisation, the minister clarified, saying that the aim is to make sure that ordnance factories in India are better managed so that they can traded publicly.
The focus will also be on procurement of spares, which are made in India, the minister said.
She also said that the reforms aimed to reduce India's massive defence import bill.
According to the Stockholm International Peace Research Institute (SIPRI), the US, China and India were the world's three biggest military spenders in 2019, followed by Russia and Saudi Arabia.
The two Asian countries made it to the top three for the first time, SIPRI said in a report last month.
Her announcement comes amid the country is under lockdown since March 25 to combat the fast spread of coronavirus.
Welcoming the move, Defence Minister Rajnath Singh said, "FDI limit in defence manufacturing under automatic route has now been raised from 49% to 74%. This will unleash true potential of Indian defence production capabilities through 'Make in India'. Announcements made today will prove to be game-changer."
He added, "Today's announcements by Centre will go a long way in unshackling economy in many ways. Corporatization of Ordnance Factory Board (OFB) has been topmost priority of Govt. Corporatization will improve efficiency of our Ordnance supplies & factories."
---