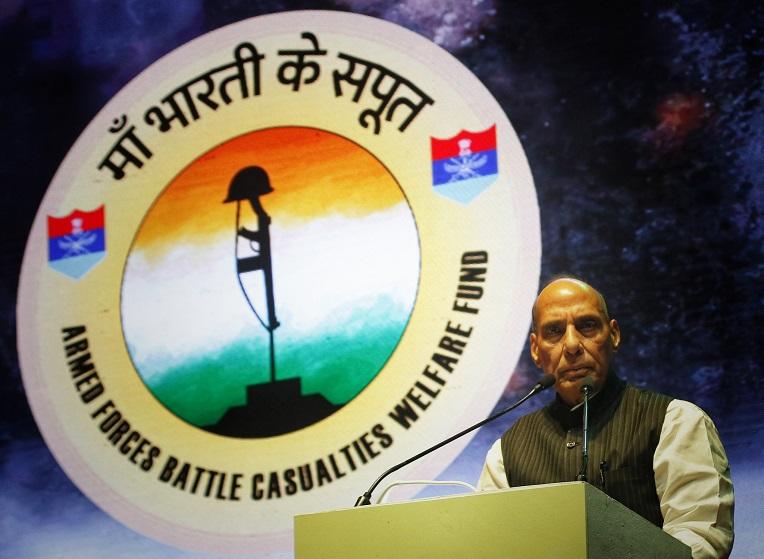 Maa Bharati Ke Sapoot website launched
New Delhi: In order to stop any sort of fraud in donations, the government has launched one stop platform – Maa Bharati Ke Sapoot website for making contribution in the Armed Forces Battle Casualties Welfare Fund.
The donors can directly contribute online.
Let's know in details about the fund:--
Who is maintaining the account?
On behalf of the defence ministry's Department of Ex-Servicemen Welfare, Indian Army, is maintaining an account for the fund. Apart from digital donation, the conventional systems of donations will continue.
Donations can be made through a Demand Draft drawn in favour of Armed Forces Battle Casualties Welfare Fund payable at New Delhi which may be sent by post to the following address:
Accounts Section
Adjutant General's Branch
Ceremonial & Welfare Directorate
Room No 281-B, South Block
IHQ of MoD (Army), New Delhi – 110011
Alternatively, contribution can be made directly in the account of Armed Forces Battle Casualties Welfare Fund. Details of Bank Accounts are given below:
1st Account
Fund Name: Armed Forces Battle Casualties Welfare Fund
Bank Name: Canara Bank, South Block, Defence Headquarters New Delhi – 110011
IFSC Code: CNRB0019055
Account No: 90552010165915
Type of A/c: Saving
2nd Account
Fund Name : Armed Forces Battle Casualties Welfare Fund
Bank Name : State Bank of India, Parliament Street, New Delhi – 110011
IFSC Code : SBIN0000691
Account No : 40650628094
Type of A/c : Saving
---