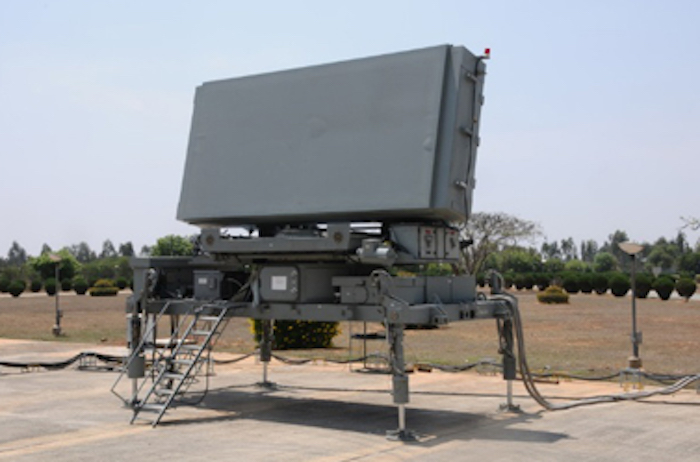 An "Arudhra" medium-power radar. (Photo: DRDO)
New Delhi: The defence ministry signed two separate contracts with Bharat Electronics Limited to enhance the operational capabilities of the Indian Air Force totalling over ₹3,700 crore, on Thursday. The first contract, worth over ₹2,800 crore, is for the supply of "Arudhra" medium-power radars (MPR). The second contract, worth around ₹950 crore, is for 129 DR-118 radar warning receivers (RWR).
Both projects are under the "Buy (Indian-IDDM)" category, which means the procurements of these products will be from an Indian vendor that have been indigenously designed, developed, and manufactured with a minimum of 50 per cent indigenous content on cost basis of the total contract value. This is in line with the government's "Atmanirbhar Bharat" (self-reliant India) initiative in defence manufacturing.
About Arudhra medium-powered radar
The Arudhra radar has been indigenously designed and developed by the Defence Research and Development Organization and will be manufactured by BEL. Its successful trials have already been conducted by the Air Force. It is a 4D multi-function phased array radar with electronic steering in both azimuth and elevation for surveillance, detection and tracking of aerial targets. The system will have target identification based on interrogations from co-located identification of friend or foe systems.
About DR-118 radar warning receiver
The DR-118 radar warning receiver is expected to considerably enhance the electronic warfare (EW) capabilities of India's frontline Sukhoi-30MKI fighter jets. Most of the DR-118 RWR's sub-assemblies and parts will be sourced from indigenous manufacturers. The project is expected to boost and encourage active participation of Indian electronics and associated industries, including MSMEs. The project is also expected to generate employment of nearly two lakh man-days over a period of three and half years.
---