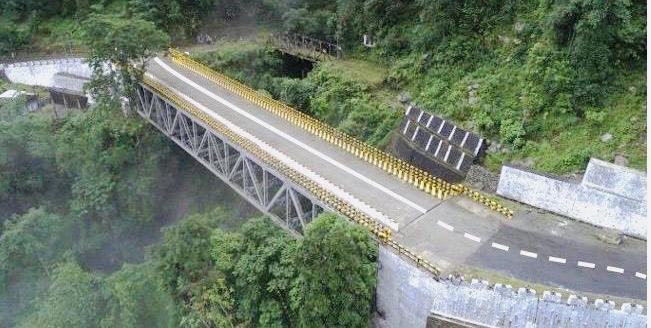 New Delhi: The government on Thursday postponed the inauguration of 43 bridges made by the Border Road Organisations across 7 states and Union Territories In the wake of state mourning due to demise of Minister of State for Railways Suresh Angadi.
The minister was died due to Covid-19 at AIIMS in Delhi on Wednesday.
Defence Minister Rajnath Singh was to inaugurate them through video conference at 1030 hours.
He had also to lay the foundation stone for the Nechiphu Tunnel on road to Tawang in Arunachal Pradesh.
The 43 bridges spread across 7 states and UTs include 10 bridges in Jammu & Kashmir, 7 in Ladakh, Himachal Pradesh 2, Punjab 4, Uttarakhand and Arunachal Pradesh 8 each, Sikkim 4.
India's push for developing infrastructure in areas bordering China has rattled Beijing as Indian troops have increased patrolling along the Line of Actua Control (LAC).
In July, three new bridges made by the BRO in Ladakh's Nimu region became operational.
These three bridges are strategically located and would help the Indian Army in moving tanks and other heavy artillery to the eastern Ladakh sector along the LAC.

---