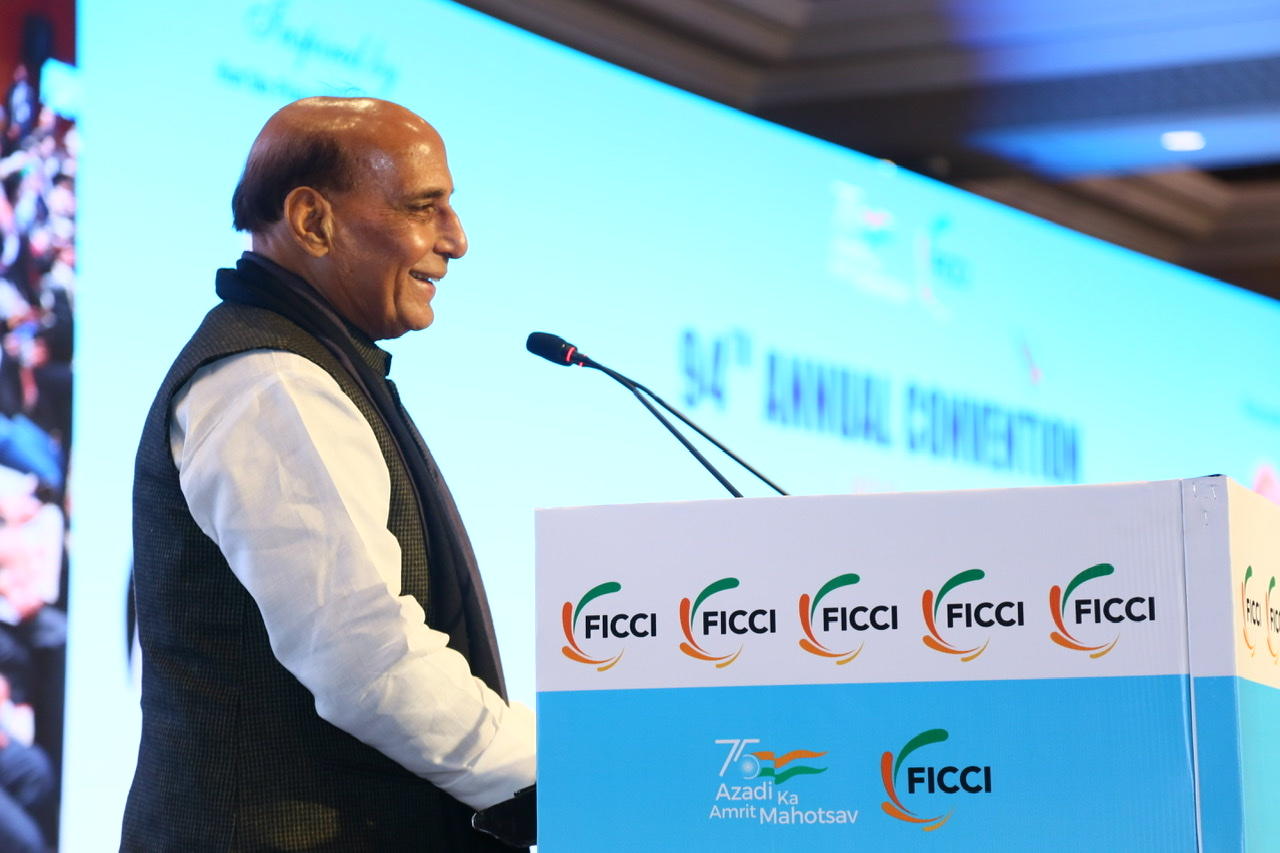 New Delhi: Stating that India cannot be dependent on the technologies and equipment of foreign countries, Defence Minister Rajnath Singh on Saturday said that the friendly foreign countries have been told that India want to build defence platforms, weapons and ammunition in the country.
Speaking at the annual meeting of the industry body FICCI, Singh said, "India cannot be dependent on the technologies of other countries after the kind of security challenges we have faced. I need not to mention what kind of challenges India had faced."
"For the national security of our country India should have the capabilities so that any country could think before raising eyes at us. We want to develop that capability. Our capability and capacities will not be strengthened with an intention to attack anyone," he said.
Singh further added that the US and Russia have been informed about it. Yesterday, "I have informed to French defence ministers too."
"We are saying to all countries across the globe — come and make in India, come and make for world, come and make for India, come make for the world. The world understands these things. I have received positive responses," Rajnath Singh added.
On potential of defence and aerospace sectors in the country, he said, "We have brought several changes in our policies to promote indigenisation development and design. Currently, India has a market of Rs 85,000 crore in defence and aerospace sector and I am sure it would grow to Rs 1 lakh crore by 2022."
"By 2047, I see the defence and aerospace markets in India would grow by Rs 5 lakh crore," he added.
"The contribution of private sectors in the defence and aerospace sectors would grow manifold. It's our vision to make India a global destination for defence manufacturings," he said.
On defence items export, the minister said, "I am confident that India will achieve its export target of Rs 35,000 crore by 2024-25. India will also become the net exporter of defence items. 95 per cent of share in export is of private sector."


---