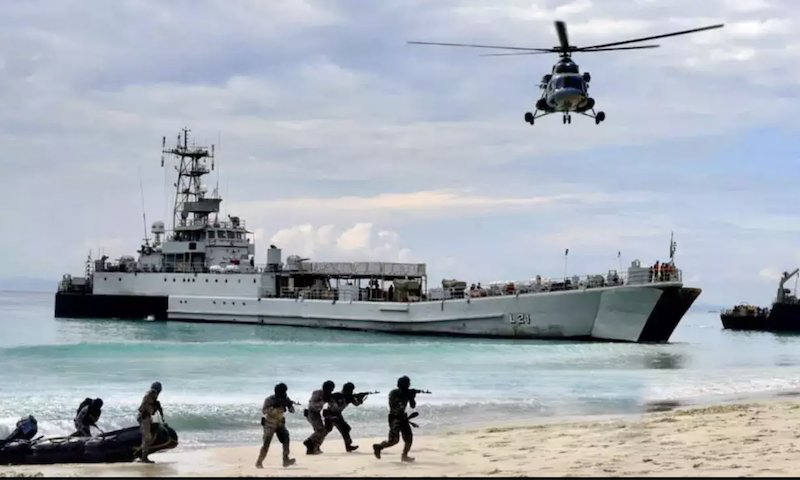 New Delhi: The Indian armed forces are likely to break tradition of naming its integrated theatre commands (ITCs) based on their geographical area of operations, like several countries, and number them instead, media reports said on Tuesday. The Indian ITCs will likely be named ITC 1, ITC 2, etc.
As India Sentinels reported earlier, India is likely to announce its first ITC on August 15, starting with the Jaipur-headquartered command. According to media reports, the Jaipur-based command will be named ITC 1. Similarly, the next ITC, the Lucknow-based command, will be named ITC 2 and the maritime ITC, which will be headquartered in Karnataka's Karwar, will be named ITC 3.
It may be noted that countries, like the US and China have theatre commands named after their area of focus. For example, the US integrated command that has its focus on the Indo-Pacific region, which includes the Indian Ocean Region, is named the United States Indo-Pacific Command or USINDOPACOM. Similarly, China's Chengdu-based joint military command that has its focus on India's northern borders (the line of actual control or the LAC stretching from Ladakh to Arunachal Pradesh) is named Western Theatre Command.
Currently, the triservices – the Indian Army, Indian Navy, and the Indian Air Force – operate under 17 independent commands. The Army and Air Force have seven commands each and the Navy has three. It also has two functional integrated commands – Strategic Forces Command and Andaman and Nicobar Command. Apart from these two integrated commands, the Defence Space Agency and Defence Cyber Agency also have officers from all the three services.
The work on a third such division – Armed Forces Special Operations Division – is nearing completion.
---