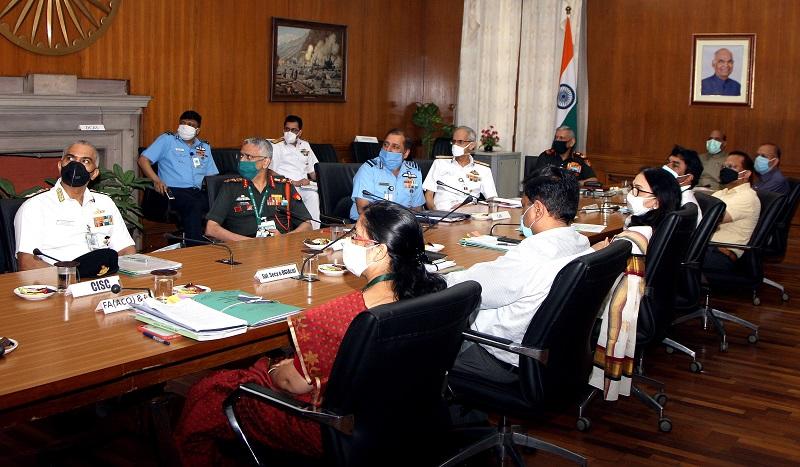 New Delhi: Offsets will not be applicable in three categories, including Inter-Government Agreement (IGA), Government--to--Government (G2G) deal and single-vendor, a senior official in the defense ministry said on Monday.
The official said the policy has not been materialised in bringing critical technologies into the country which resulted in extra costs on contracts.
The Defence Ministry cleared the new Defence Acquisition Procedure (DAP) 2020 here on Monday. Under the new DAP, the clause investment of 30 per cent of contract value by foreign firms in Indian manufacturing sector has been removed, provided the deal is being processed under the government to government or single vendor case.
Happy to unveil the new Defence Acquisition Procedure (DAP)-2020 Document today. The Formulation of DAP 2020 has been done after incorporating comments and suggestions from a wide spectrum of stakeholders. pic.twitter.com/quRiyAKY3W

— Rajnath Singh (@rajnathsingh) September 28, 2020
However, competitive multi-vendor procurement cases will still have the offsets clause. "No offset has led to a transfer of technology, most have to do with product purchase as has been brought out in a recent Comptroller and Auditor General report," Director General (Acquisition) Apurva Chandra said while interacting with media persons here.
Recently, the CAG in its report, said it had failed to bring in cutting edge technology, pointing to the Rafale fighter jet deal.
Officials pointed out that major Russian contracts under the G2G did not involve offsets and said that the quantum of offsets is likely to significantly reduce in the coming years.
Among other changes, the armed forces will now be allowed to take a variety of equipment on lease, cutting down acquisition time as well as costs.
The armed forces can lease any equipment like transport aircraft, trainers or simulators.
---